The date is set! As suspected, Apple will be holding an event on the 9th of September, possibly to announce the iPhone 6. Earlier today, various publications started receiving invites for a September 9th event that is going to be held at the Flint Center for the Performing Arts in Cupertino at 10:00 am.
Jim Dalrymple of The Loop was the first to report on this. Below is the invite that Apple sent out to select members of the media. The invite features a simple Apple logo with subtle shadows and the event date 9.9.2014. It also carries the tagline 'Wish we could say more.' We have no idea what it means, but we hope it has something to do with new iPhones and maybe an iWatch.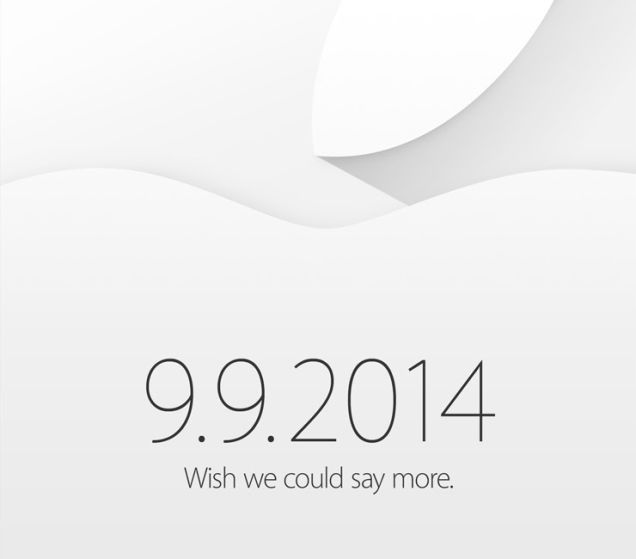 Recent reports have suggested that Apple could also launch a wearable device at this years iPhone event, but we can't be sure. Apple is holding this event at the Flint Center instead of the usual Yerba Buena Center. The Flint Center has seen three major Apple events prior to this including the announcement of the original iMac in 1984.

September is usually the month that Apple chooses to refresh the iPhone. Hence, we are pretty sure that a new iPhone or maybe even two could be announced at the event on September 9th. Are you guys ready for the next iPhone? Wish we could say more.