Apple has released their newest update to Safari, 5.1.2 to everyone this afternoon. This download can be easily accessed by simply clicking software update under the Apple symbol in the top left of your desktop. While this update brings some minor updates, the biggest addition is the ability to finally view PDFs withint web content. The other fixes that are contained in this update include:
Improve stability
Address issues that could cause hangs and excessive memory usage
Address issues that could cause webpages to flash white
Allow PDFs to be displayed within web content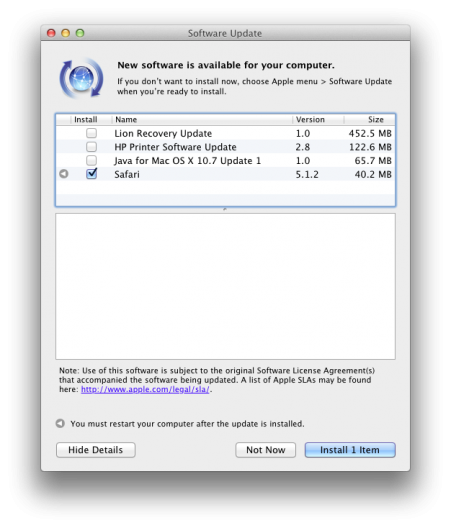 Let us know if you notice any issues or the performance tweaks in this update in the comments below.