There's still very little in the way of hard evidence, when it comes to the rumored Apple television set that's supposedly coming next year. We haven't seen any leaked hardware or specs, and given how awful Apple's security was in regards to that sort of stuff when the iPhone 5 was yet to be announced, it doesn't seem like Apple would be able to keep a TV that's in development under wraps this well. If it's coming, it's probably not even being mass produced yet, so it's definitely a few months away still.
Regardless, an analyst for Morgan Stanley conducted a survey to find out what demand would be like for an Apple television if it were to launch next year, as the rumors indicate it will. The results are looking promising for Apple: 11% of respondents indicated that they'd be "extremely interested" in an Apple TV, which translates to around 13 million people who would probably buy one in the United States alone.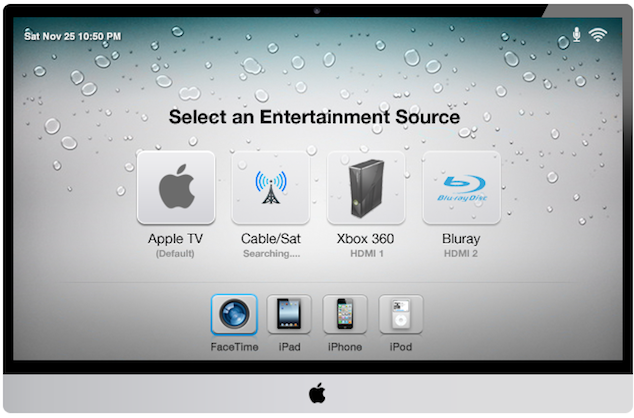 The average person who expressed interest in the "iTV" (as the survey called it) said they'd be willing to pay up to $1060 for the device, while 10% of people said they'd pay over $2000. Unsurprisingly, the people most interested in the device were those who already owned Apple products; these people were over four times more likely to express interest in the iTV than those who did not own Apple gear already.
If the survey is accurate, it definitely looks like a compelling reason for Apple to enter the television arena. The survey points out that the current big players in LCD TVs are making about 20% margins on their televisions, so if Apple can sell 13 million of their devices at $1060, and come even close to that 20% margin, they'll be making a whole lot of dough – and that's just in the United States. There's definitely room in the market for a "smart TV" that works as intuitively as an iPhone or iPod, too; most current smart TVs from Samsung, etc. don't present the smart features in a particularly user-friendly way.