In the past Apple's system status page was definitely nothing special. It consisted of a simple list of recent outages that were rather vague and often times took hours to reflect current problems.
Yesterday a large iCloud outage effecting various services like Photo Stream and iMessage was reported. Shortly after, Apple actually launched a brand new System Status page that is 10x better than the original. Apple has now broken down its services so that you can see exactly which ones are experiencing troubles. It is also now easier to see current problems and past problems with the detailed timeline.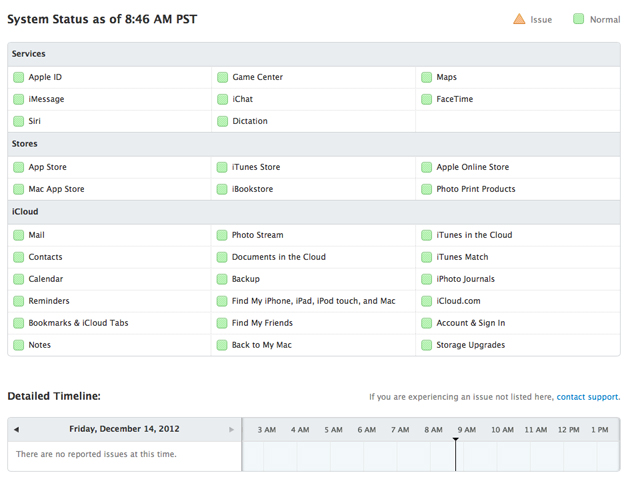 If you go back to December 12th, for example, you can see that the iTunes Store was down twice throughout the day and also users might not have been able to upgrade their iCloud storage allotment. Then just yesterday you can see that indeed multiple iCloud services were down and even Mail.
It makes sense for Apple to provide a better reporting system for iCloud outages, as it seems every week there is a widespread problem that ends up filling our Twitter feed. Hopefully this more transparent approach will help ease users and give them the peace of mind that their issues is being investigated. What do you think of the new iCloud system status page? Drop us a line in the comments section below.