The Piper Jaffary analyst Gene Munster has shared his predications for Apple's Q4 financial earnings which will be announced today and has put their stock valuation at $640. What is more interesting than Munster's financial prediction, however, was what he had to say about the iPhone 6.
According to Munster Apple will release the iPhone 6 next Summer, months before its usual September refresh, and that it will feature a larger display. Business Insider has the full scoop:
But even more important than the 5S, says Munster, is the iPhone 6, which he expects to be out in the Summer, sooner than expected. The 6 is going to have a bigger screen, and Munster thinks it's going to be a "blockbuster."

Enthusiasm about the iPhone 6 should more than offset any concern about 5S sales inevitably slowing, says Munster.
Munster didn't just stop at the iPhone 6, he is also predicting Apple will finally release the iWatch next year. He stated that Apple is working on a "computerized wristwatch" which will pair with iOS Devices.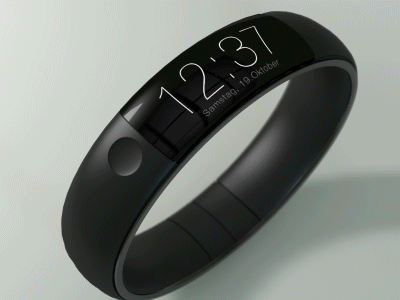 How's this for an iWatch concept? It was designed by Thomas Bogner.
For the most part Munster's predictions are sound and match up with what we have heard from other sources. Apple needs to release something next year besides its usual updates to existing products and the iWatch is looking closer to seeing the light of day than an Apple TV.
Speaking of an Apple TV Munster also does believe the Fruit Company will release a "television set" in 2014. It is worth noting though that he has been saying this for the past 2 years now with zero results. Apple could very well update its existing Apple TV though, considering it has been left in the dark for ages now.