Apple Narrowly Beats Wall Street's Predictions For Q1 2013 With $54.5 Billion In Revenue And $13.1 Billion In Profit
Today Apple has announced its Q1 2013 earnings and the fruit company managed another record breaking quarter, while just barely beating Wall Street's predictions. Apple made a $13.1 billion profit while seeing a whopping $54.5 billion in revenue. This narrowly beats last years profit of $13.06 billion and $46.33 billion in revenue.
Apple sold 47.8 million iPhones, compared to 37 million last year and 22.9 million iPads compared to the 15.4 million last year. Two areas that the company unsurprisingly saw a decline in was Macs and iPods. Apple managed to sell 4.1 million Macs, compared to 5.2 million last year and 12.7 million iPods compared to 15.4 million last year.
Wall Street predicted that Apple would post $11 billion profit with $52 billion in revenue, but despite Apple's success it still might not be enough to impress investors (I think they expect Apple to unveil a time machine or something).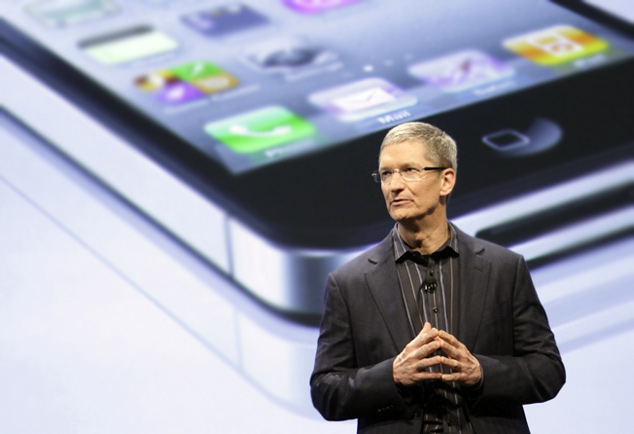 You can take a look at the entire press release below…
CUPERTINO, California—January 23, 2013—Apple® today announced financial results for its 13-week fiscal 2013 first quarter ended December 29, 2012. The Company posted record quarterly revenue of $54.5 billion and record quarterly net profit of $13.1 billion, or $13.81 per diluted share. These results compare to revenue of $46.3 billion and net profit of $13.1 billion, or $13.87 per diluted share, in the 14-week year-ago quarter. Gross margin was 38.6 percent compared to 44.7 percent in the year-ago quarter. International sales accounted for 61 percent of the quarter's revenue.

Average weekly revenue was $4.2 billion in the quarter compared to $3.3 billion in the year-ago quarter.

The Company sold a record 47.8 million iPhones in the quarter, compared to 37 million in the year-ago quarter. Apple also sold a record 22.9 million iPads during the quarter, compared to 15.4 million in the year-ago quarter. The Company sold 4.1 million Macs, compared to 5.2 million in the year-ago quarter. Apple sold 12.7 million iPods in the quarter, compared to 15.4 million in the year-ago quarter.

Apple's Board of Directors has declared a cash dividend of $2.65 per share of the Company's common stock. The dividend is payable on February 14, 2013, to shareholders of record as of the close of business on February 11, 2013.

"We're thrilled with record revenue of over $54 billion and sales of over 75 million iOS devices in a single quarter," said Tim Cook, Apple's CEO. "We're very confident in our product pipeline as we continue to focus on innovation and making the best products in the world."

"We're pleased to have generated over $23 billion in cash flow from operations during the quarter," said Peter Oppenheimer, Apple's CFO. "We established new all-time quarterly records for iPhone and iPad sales, significantly broadened our ecosystem, and generated Apple's highest quarterly revenue ever."

Apple is providing the following guidance for its fiscal 2013 second quarter:

revenue between $41 billion and $43 billion
gross margin between 37.5 percent and 38.5 percent
operating expenses between $3.8 billion and $3.9 billion
other income/(expense) of $350 million
tax rate of 26%
Make sure you stay subscribed through our social media feeds, so that you never miss a beat, by liking us on Facebook, following us on Twitter and joining our circle on Google+.
Hey, you! Join the iJailbreak Insider for weekly newsletters, Jailbreak alerts, contests and more. (No spam, we promise)