Last week AllThingsD reported that Apple's iPad focussed event would be taking place on October 22nd and sure enough Apple has begun sending out invitations to an invite only media event on the same date. The invite which reads "We still have a lot to cover" hints that there will be indeed more unveiled than just new iPads, like new MacBook Pros and the release of the Mac Pro.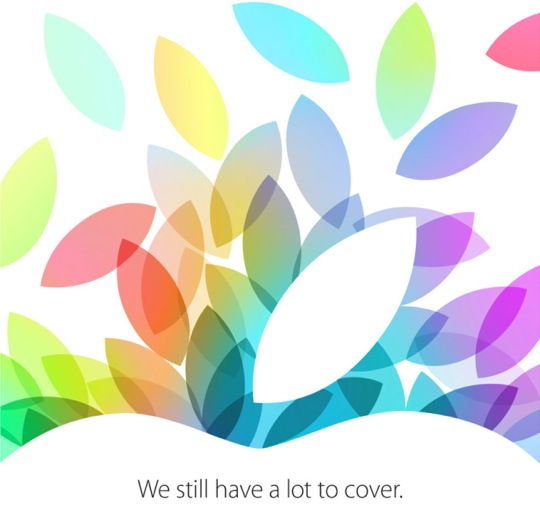 Apple's October 22nd event will be taking place at the Yerba Buena Center in San Francisco and will begin at 10am PDT / 1pm EDT. The venue definitely isn't surprisingly considering this is where Steve Jobs unveiled the original iPad back in 2010.
So what can we expect at the event?
As mentioned previously iPads will be the focus of the event. We are expecting to see the iPad 5 with smaller side bezels and a slimmer design, coming in the iPhone 5s' color scheme along with the same A7 processor and Touch ID fingerprint scanner. As for the iPad Mini we expect it to actually be slightly thicker due to it housing a new Retina display, which requires more juice to power it.
It terms of other announcements, as mentioned previously it is expected that Apple will also give Mac some stage time. The company will likely talk about Mac OS X Mavericks and its official release date, the new Mac Pro which was detailed at the WWDC 2013 and new MacBook Pros.
There has even been talk we could see an Apple TV refresh, but in my mind this is unlikely.
What do you think Apple has in store for us on October 22nd? Drop us a line in the comments section below.