We heard last month from Apple CEO Tim Cook that the new iMac was facing significant shortages, and might be somewhat delayed in its arrival. Now, it looks like it might not make it in time for the holiday shopping season at all. According to a French Mac blog, the new iMac will be delayed until sometime in early 2013.
There are several factors that contribute to the new iMacs difficulties, mostly to do with the manufacturing processes used to make it. The chassis is being constructed using a technique called "friction-stir welding," something Apple has no experience with in a mass production setting. There's also the issue of the new display, which is made thinner with a new lamination technique that is also untested in previous products.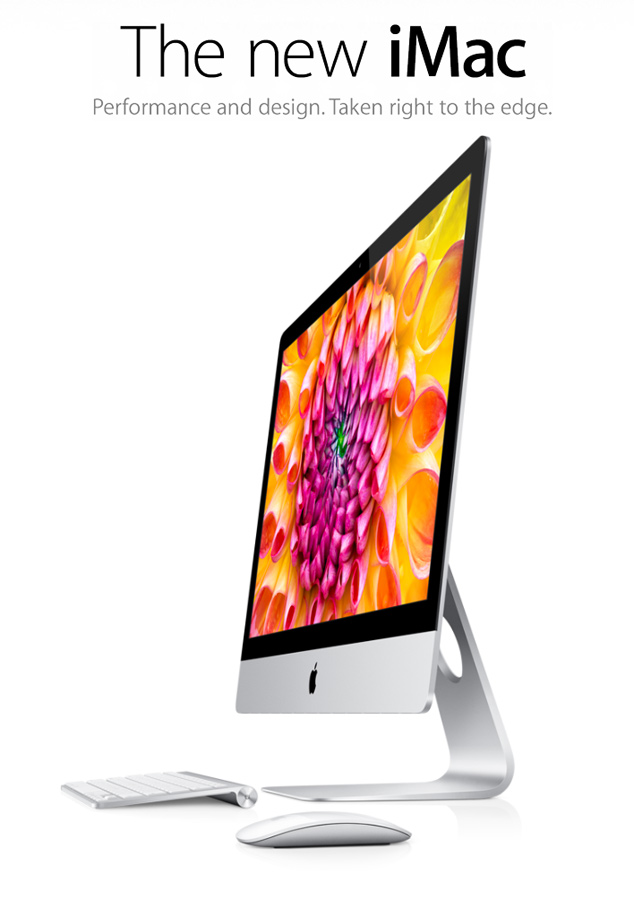 All of this new tech may spell trouble for the planned release date of the new all-in-ones. Currently, the Apple Store lists the release dates for the new iMacs as November (for the 21.5-inch model) and December (for the 27-inch), but those dates are looking less and less realistic by the day. At this point, Apple's key objective needs to be getting them out before Christmas. We'll have to wait and see whether they pull it off.