Apparently becoming the most valuable company in history wasn't good enough for Apple. They hit an even higher record today, no doubt due in part to their decisive win over Samsung before the weekend. Apple stock opened at $680 this morning, beating the $660 record that made them the most valuable company ever. Their market cap also expanded, from that $619 billion record to a whopping $637 billion.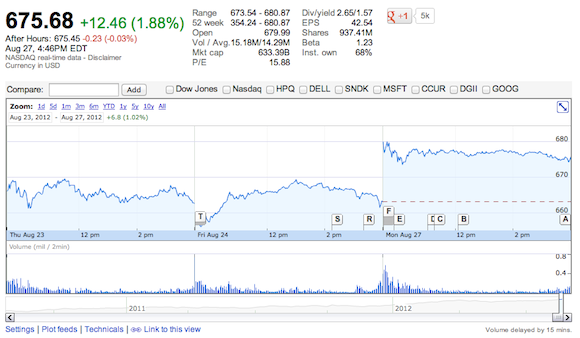 This latest rise in share prices makes Apple worth almost double what they were worth at this time last year. On this day in 2011, Apple stocks were trading for just $354. Any investors who got in at that price are surely pleased with themselves today. With $1 billion in Samsung money coming their way, and a host of new products coming out later this year, it's likely their value will continue to climb.
On the other hand, investors might be jumping the gun on this whole Apple/Samsung thing. The proceedings are far from over, as Samsung is sure to appeal. Many experts are saying this case may make it all the way to the Supreme Court, and the worst case scenario for Apple – that many of their patents get invalidated – is still a real possibility.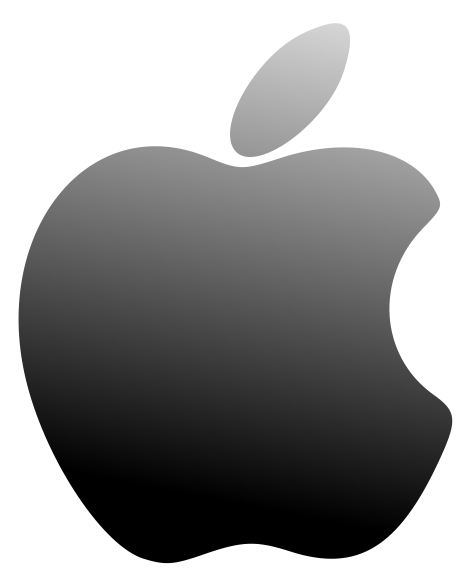 If Samsung has their way, the next few months could be a bit of a roller coaster for Apple investors, and whether the ride ends on a high note or a low note is still to be determined.