According to BGR Apple is looking to release the fourth beta version of iOS 7.1 into the wild tomorrow as it is has already submitted it to carrier partners.
According to BGR "Like we previously reported, iOS 7.1 is going through a long testing period with a tentative public release set for March. There are also about six planned builds to be released for testing, and the latest, iOS 7.1 beta 4 (build 11D5127c), should be released to developers soon as it is already in the hands of Apple's testing partners."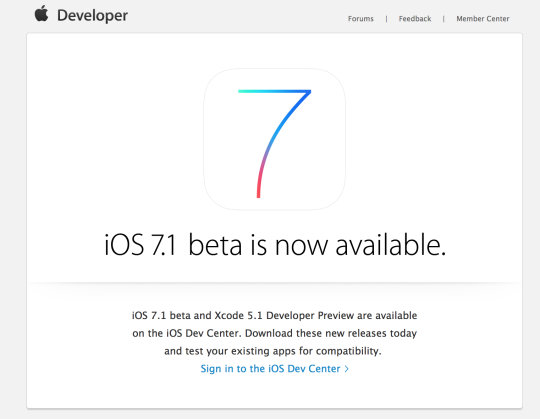 It was stated that iOS 7.1 beta 4 will include fixes for keyboard issues, problems with the contacts app, additional changes to the phone UI, and other misc changes.
Reportedly Apple is working hard to fix some memory leaks and other issues, which have been causing devices to crash in certain scenarios, especially those who own devices with the 64-bit A7 chip such as the iPhone 5s, iPad Air and Retina iPad mini.
Considering iOS 7.1 beta 3 did not patch the Evasi0n Jailbreak exploit it will be interesting to see whether tomorrow's release does or not.