J. D. Power and Associates is a market research firm that focuses on consumer satisfaction on various products. Their recent study, taken from a sample of 8736 smart phone owners between January and June 2012, found that Apple is still the manufacturer which ranks highest in terms of customer satisfaction. Their 59 point lead above HTC in terms of the Index Rankings was attributed to customer perception of physical design and ease of operation. (Samsung is ranked 8 points below HTC and 1 point below the Study Average). This is the 8th study by J. D. Power where Apple has ranked 1st.
In addition to affirming that consumers think Apple's phones are totally awesome, the study also looked into factors for why some smart phone owners feel satisfied with their phones and others do not. The firm found that smartphone users who report using social networking applications on their phones for at least 100 minutes per day had a 55 point lead in satisfaction (on a 1000 point scale) over user who do not. The study also found that users who download games have a satisfaction lead of 61 points.
This correlation between gaming/social networking and satisfaction might not be a case of straightforward causation. If someone absolutely hates their phone, they're probably not going to spend a lot of time using it. That said, these are two major perks of picking a smart phone over a 'traditional mobile phone.' Apple seems to be on the same page with J. D. Power et al, considering Apple included Game Center in iOS 4.1, Twitter integration in iOS 5 and will be including Facebook in iOS 6 this fall.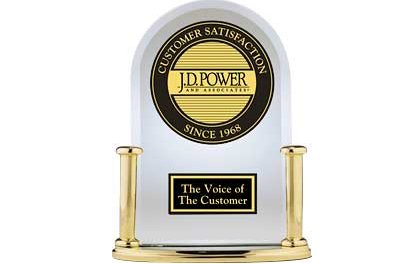 What makes you happiest about your mobile phone? Is the the games and social networking, or something else? My favorite features include podcast streaming and homebrew community support, but feel free to share your thoughts in the comments section below.