Rumors about Apple releasing their very own television set have been around since last year, actually even before last year. Various major websites have also reported that the fruit company is working on a television. So far, the company has denied everything and anything that has the world television attached.
They may never build one, or they might surprise us all, but whatever they do, concepts will never stop. Now, AppleDigger.ru has conceptualized what an Apple television set or iTV could look like. They've prepared a concept video and have used design cues from the new iMac. Apple's latest iMac computer, released late last year, has super slim edges and is lighter and slimmer than ever before. The iTV may carry a similar design and use materials such as anodized aluminum and Gorilla Glass. Watch the concept video below:
According to the concept artist, the iTV will come in three different sizes, 30, 41 and 50-inch. It will come with an Apple built processor, a custom version of iOS, FaceTime HD camera, dual microphones and a dedicated GPU. It will also include the standard set of ports, that the iMac comes with, at the back.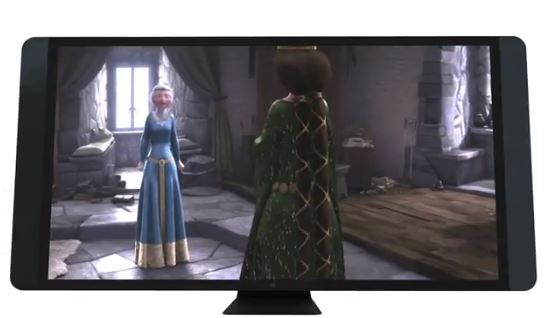 There would be holes on the top and sides for the exhaust and speakers. From the video, it looks simple, beautiful and something Apple would actually design. It would also have Bluetooth and Wi-Fi so you can connect your iPhones, iPads and those Bluetooth accessories.
So yeah, if Apple were to ever make an iTV, they should probably use this design, don't you think? Will there be an Apple iTV? Let us know in the comments.