Finally, a drop test between the new iPad and the even newer Google Nexus 7. We love watching drop test videos, not just because it's fun to watch expensive gadgets breaking, cracking etc, but also to find out which is more durable.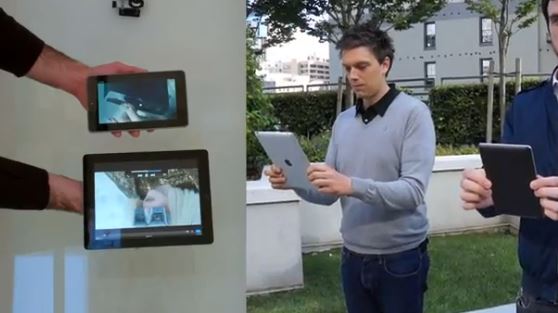 Google announced its first ever tablet, the Nexus 7 manufactured by ASUS, at Google I/O last month. It has a 7 inch screen, amazing hardware, Android 4.1 Jelly Bean and comes at a great price. However, it's no Apple iPad. The iPad is like the benchmark when it comes to tablet devices and no one, so far, has come even close to dethroning it.
SquareTrade, a warranty provider, decided to see which of these tablets would survive a set of industry standard tests. The new iPad and the Nexus 7 was put through three tests to see how durable they are. The first test being a drop test from chest height, the second being a drop test from tabletop height and the third being a swim test. In the first test the iPad landed on its edge, taking a lot of damage to its display, but the Nexus 7 survived with minimum scuffs to its back. In the second test too the iPad sustained more damage than the Nexus 7. Finally, the third test also proved the Nexus 7's better durability, as it worked without any problems after being submerged in a tub, whereas the iPad's speakers stopped working. Watch the video below and you could also take home a free Nexus 7!
One cannot avoid such situations, hence it's best that you always have your tablet wrapped in a case. The iPad is made of aluminium and glass, whereas the Nexus 7 is mostly made up of plastic, which would explain less damage to its body. SquareTrade had also done a drop test between the iPhone 4S and the Samsung Galaxy S III!
Ever dropped your tablet? Let us know in the comments.