iWork for iCloud allows you to edit documents right in your browser. This means you can now edit any document created using an application in the iWork suite without having to be running iOS or OS X. This is great because if you are somewhere without access to a Mac or iOS device you can still edit OS X specific documents.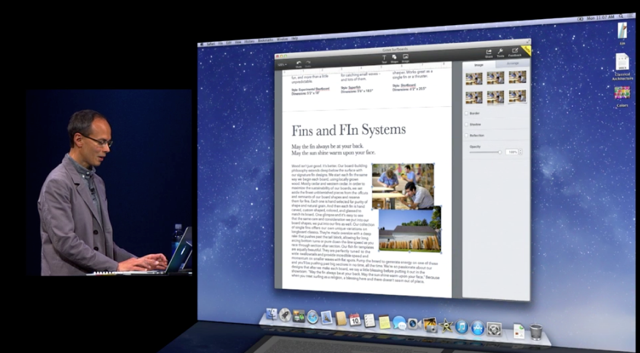 iWork for iCloud even has support for Microsoft documents! You can drag any kind of document into the browser and iWork for iCloud will open it and allow you to make edits right within your browser. This applies to Pages, Numbers or even KeyNote (any application in the iWork suite).
It will be available for developers today at beta.icloud.com and will be released to the public later this year.