Heads are rolling at Apple in response to Apple Maps' poor initial performance. We've already seen the departure of Scott Forstall, an Apple exec who purportedly left the company over the Maps debacle, and now it looks like another boss is on the chopping block. According to a report from Bloomberg, the manager of Maps is in the process of being fired.
It's not public information yet, and Bloomberg claims to have heard this through anonymous sources inside Apple, but Richard Williamson is allegedly getting let go. He oversaw the Maps team while they were working to get the navigation app ready, and it looks like much of the blame for its poor performance may fall on his shoulders. Eddy Cue, the Vice President of Apple, has taken over the leadership of several new departments recently, including Maps, and is likely the man responsible for the firings.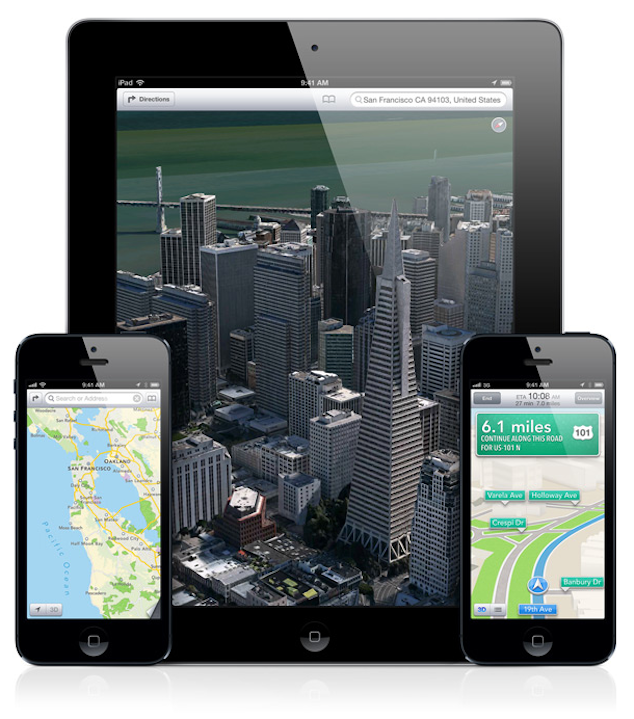 It may not have done much to hamper the huge sales figures of the iPhone 5, but the shoddy launch of Maps was an uncharacteristically messy event for Apple. Tim Cook himself apologized to customers for how bad the app is, and promised that they would improve the service as quickly as possible. The firing of Williamson is surely an attempt to prove to consumers that they're serious about remedying Maps' issues.
As it stands, Apple Maps has seen many improvements since the disastrously bad launch-day software. The Dali-painting-esque satellite imagery has been for the most part fixed, and many of the glaring errors in landmark placement have been relocated. It still has a long way to go, however, and Google is not resting on their laurels when it comes to their own mapping service. It will be interesting to see who Apple appoints to the Maps management position going forward, and if that person will be able to get the tough job of fixing Maps done.