To help the victims of the devastating Hurricane Sandy that hit northern United States, Apple set up a Red Cross donations page on iTunes. The Hurricane caused a lot of damage and was the largest Atlantic hurricane ever. According to an email that 9to5Mac received from an Apple employee, CEO Tim Cook wrote that the company will donate $2.5 million to the Hurricane Sandy relief.
In addition, he also notes that the iTunes page for Hurricane Sandy relief has helped in accumulating millions of dollars in donations. Thanks to all those customers and Apple employees who donated for a good cause. Below is the complete email.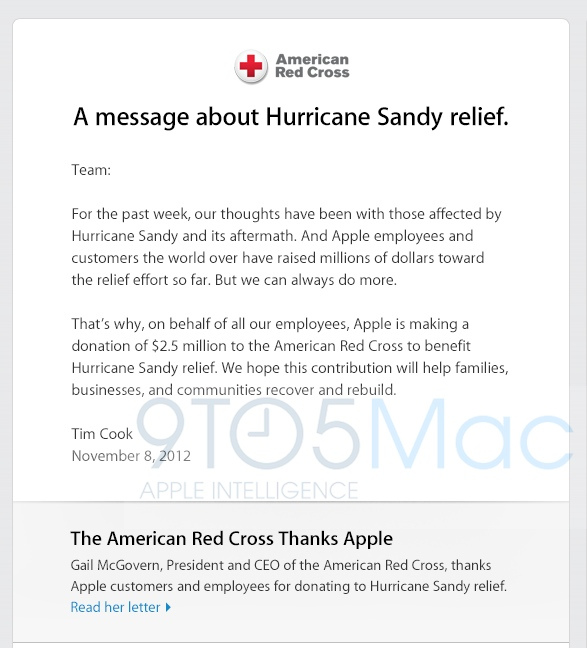 You can still donate to the Red Cross relief via the iTunes page and help out more lives that need support. The damages caused by Hurricane Sandy is estimated to be around $50 Billion. Have you donated yet?