It looks like Apple's gigantic new headquarters is facing a few roadblocks, and it's going to be delayed once again. The huge, circular campus was originally designed by Steve Jobs himself back in 2011, just four months before his death. The original plan was for Apple to start moving in to the new campus in 2015, but now it's looking more like a 2016 completion date is the best case scenario.
The delays are being caused mostly by legal red tape, as the proposed building plan has to be approved by the city of Cupertino. An environmental impact study will be done of the 174 acre site, and that process won't be completed until June of 2013. By the time all the legal shenanigans are out of the way, it might be 2014 before Apple actually breaks ground on the new building.

Once it's completely, the new site (dubbed "Apple Campus 2″) will be an impressive sight to behold. Apple expects to have approximately 14,200 employees by the time the building is finished, and will have them all housed in the huge, circular building. It's a four-story building with 2.8 million square feet of interior space. Over ten thousand parking spots will be included, but they will all be hidden away underground, allowing for over 7000 trees to be present throughout the new campus. There will also be a 1000-seat auditorium that stands separate of the main building, and a few outlying utility buildings.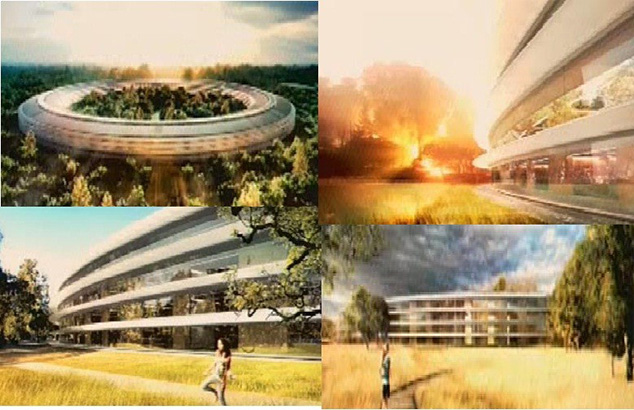 It may end up being one of Steve Jobs' most long-lasting and iconic contributions to the Apple legacy, as the current plans are still almost identical to the original proposal Jobs made in 2011. The building's spaceship-esque appearance will be an iconic, instantly recognizable design, and the massive size of the new campus will be a testament to how successful the company was under Jobs' helmsmanship.