Apple unveiled a lot of new products this year and some pretty cool ones too. The MacBook Pro with Retina display, iPhone 5, iPod Touch 5th generation, iPad Mini and the new iMac. There was without a doubt plenty of innovation! Thus, the fruit company has been given the title of the most innovative company of 2012 by a Management Consultation firm, Booz & Co.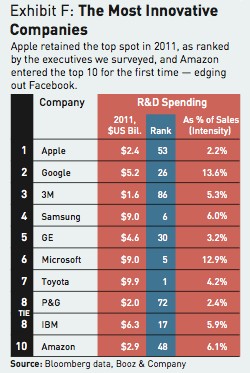 Booz & Co. reports that even though Apple spent much less in R&D compared to companies like Google, IBM, Amazon, Samsung etc, it managed to get the most out of it. Apple's innovative ideas and designs has managed to hold the title for the third year in a row.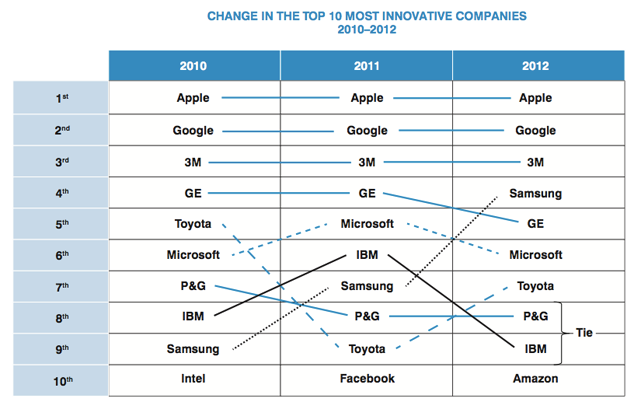 After Apple, it's Google followed by 3M and Samsung. Search engine giant Google has managed to hold on to the 2nd spot as well since the 2011 survey. Samsung managed to move up from the 9th position to 4th in three years, which is pretty impressive as well. This is also Amazon's first time in the top 10.
We're pretty sure that Apple will manage to be the most innovative company next year as well. We will be seeing a lot more from Apple!