Apple has announced that long time co-lead director Arthur Levinson as the new Chairman of the Board. Arthur Levinson has sat on all three board committees before, and will continue to sit on the audit committee for Apple. While he has some pretty huge shoes to fit as Steve Jobs previously sat as the first Chairman of the Board for Apple after resigning from CEO due to health concerns. Some people may be worried that Arthur does not possess the experience, however I think otherwise. Let me just tell you the background he has:
Chairman of Genetech, Inc.
CEO of Genetech from 1995-2009
Director of Amyris, NGM Biopharmaceuticals, Inc
Director of Broad Institute of MIT and Harvard
Board member of Scientific Consultants of the Memorial Sloan-Kettering Cancer Center
Sits on the Advisory Council for the Lewis-Sigler Institute for Integrative Genomics
I don't know about you, but I know my resume isn't quite that impressive. In addition to naming Arthur Levinson Chairman of the Board, long time partner, Robert Iger, current President and CEO of the Walt Disney Company also joined Apple's Board and audit committee.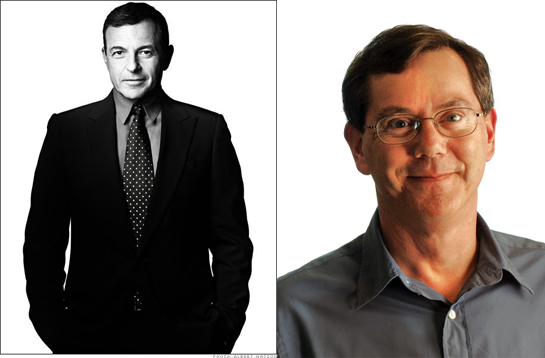 Current CEO, Tim Cook had the following to say about the two newest members to the Board:
Art has made enormous contributions to Apple since he joined the board in 2000," said Tim Cook, Apple's CEO. "He has been our longest serving co-lead director, and his insight and leadership are incredibly valuable to Apple, our employees and our shareholders.

Bob and I have gotten to know one another very well over the past few years and on behalf of the entire board, we think he is going to make an extraordinary addition to our already very strong board," said Tim Cook. "His strategic vision for Disney is based on three fundamentals: generating the best creative content possible, fostering innovation and utilizing the latest technology, and expanding into new markets around the world which makes him a great fit for Apple.
Disney and Apple have had a very close relationship with each other ever since Disney acquired Apple's Pixar back in 2006, which gave Steve Jobs enough shares in Disney to become its largest individual shareholder.