Apple shared with us the future of OS X this morning at the WWDC 2013 keynote. As you are probably well aware of, this is the 10th installment of Mac and as such the fruit company was running out of Cat names. Instead of naming the next-generation Mac OS Sea Lion, Apple has named it OS X 10 Mavericks.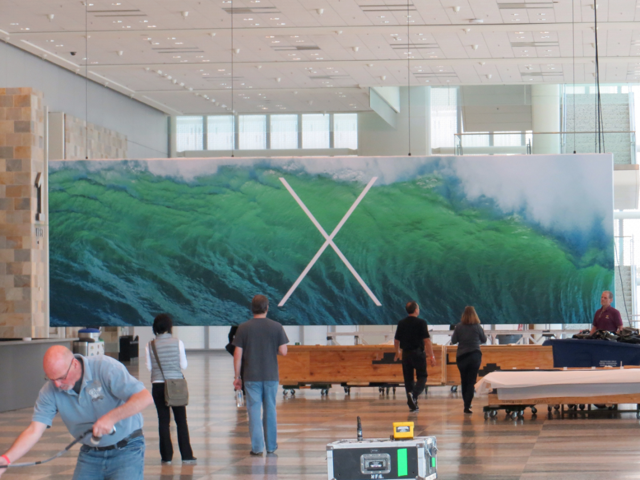 It has a large focus on extending battery life and increasing responsiveness, as well as bringing about new power user features. Apple focused on 3 features in its keynote and they include Finder tabs, tags and multiple displays.
Finder Tabs: You can now manage Finder windows in tabs. Finder can also be ran in fullscreen.
Tags: Tagging is coming to the Mac. In addition to defining its file location and name you can tag files to easily organize them. This makes searching more accurate and there will be new tag tabs in Finder windows.
Multiple Displays: With multiple displays you can manage each display independently. The dock and menu can be summoned independently on each display and you can run applications in full screen mode across your connected displays. Mission control has also been supercharged for multiple displays. There is even extended support for AirPlay.
A big focus on OS X 10 Mavericks was under the hood improvements that include compressed memory, app nap and timer coalescing. These under the hood improvements play a big role in increasing battery life on your Mac. Apple stated that with these improvements there is up to 72% less CPU usage.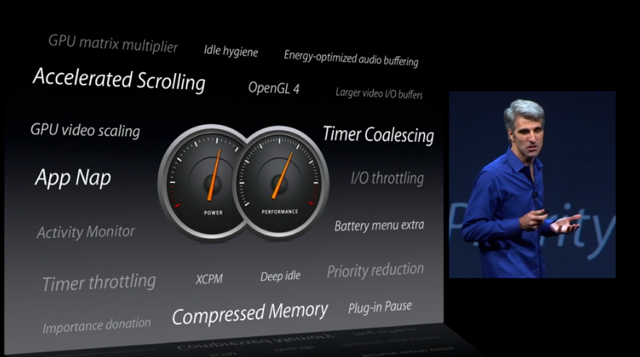 Safari has been improved in OS X 10 Mavericks with new features like top websites, a new shared links menu, better bookmarking and reading list functionality and big performance increases as well.
iCloud chain is another new feature of OS X 10 Mavericks.It allows you to easily remember passwords and credit card numbers. Safari has the power to auto suggest passwords with iCloud chain.
Notifications were also improved with the ability to respond to the notification right then and there, as well as new replying features. Notifications also appear right on the lockscreen and app updates are installed in the background without you having to do it manually.
Next up is Calendar, and a less skeuomorphic design is present. Maps is also coming to Mac that utilizes Apple's mapping technology that is already present on iOS. One key feature is the ability to send map directions right to your iOS Device. Lastly, iBooks will be coming to the Mac giving you access to 1.8 million books.
Apple stated that a developer preview will be available today. The final release will be this Fall.