Earlier today, Apple released iOS 7.1.1 with improvements to Touch ID and other minor bug fixes. Now they've taken a new step towards OS X development with the OS X Beta Seed Program. Previously, you had to be an Apple Developer and pay $99 if you wanted to get your hands on iOS and OS X betas. With the new OS X Beta Seed Program anyone can be a developer and install OS X betas.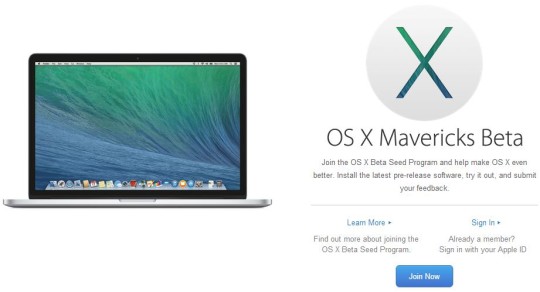 There are plenty of reasons why you would want to join the Beta Seed Program. You get a sneak preview of the new features before the software is released to the public. If you come across bugs that need to be fixed, you can give your valuable feedback to Apple.
When you sign up for the OS X Beta Seed Program you'll be given access to a pre-release version of OS X via a Beta Access Utility app. You can use your Apple ID to sign up for the program, but you'll need to agree to a confidentiality agreement first. Once that's done, make a backup of your Mac, download the beta software and update! As this is for OS X Mavericks you'll need to have OS X 10.9 already installed on your Mac.
Apple also released a Security Update for OS X which fixes some system bugs and also includes Safari 7.0.3. You'll find this in the Updates section of the Mac App Store. This is a recommended update for all OS X Mavericks users!
Would you like to be a part of the Beta Seed Program? Have you registered?