Following the previous two iPad commercials we shared with you about a week ago, Apple has aired another iPad commercial by the name of Hollywood. This particular commercial borrows from the same style as the 'Together' and 'Alive', but this time is to do with showcasing applications related to pictures and movies.
As we mentioned previously this new style of commercial is definitely different from previous Apple advertising approaches, but works very well for what Apple is trying to accomplish. Now that Apple has effectively gotten the name iPad out to the masses — making it a household name — the fruit company has shifted focus from showcasing stock features to touting just how powerful the iPad has become with over 300,000 apps specifically made for the iPad.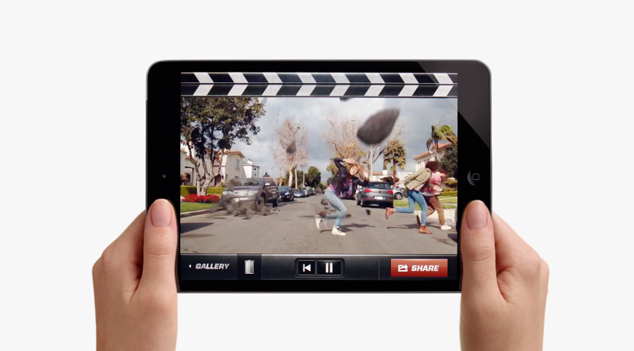 Some of the apps showcased in the commercial include iMovie, Pinterest and the iOS 6 Maps app. Be sure to let us know what you think of the commercial that we have embedded below in the comments section.