Apple will be releasing a $799 MacBook Air in the 3rd quarter of this year, according to DigiTimes. This price point is intended to put the MacBook Air against Windows ultrabooks. As usual this is based on reports from an unnamed source from "the upstream supply chain," so take this rumor with a grain of salt.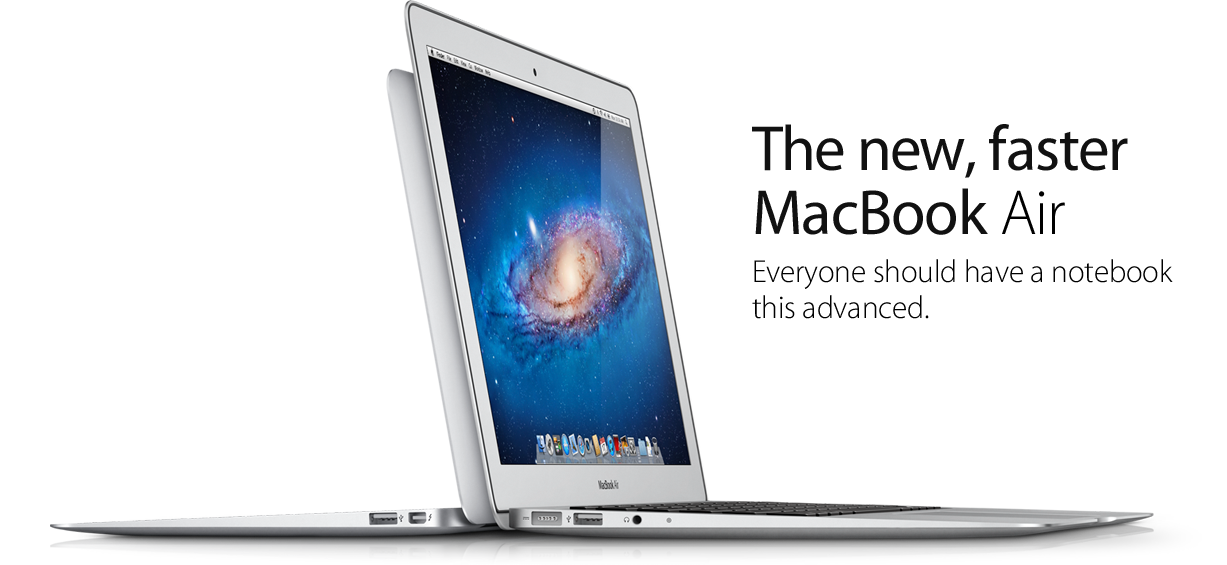 Ultrabooks are laptops intended to be "ultra responsive," "ultra sleek," and "long lasting." They're meant to fully wake up from hibernation within 7 seconds, be under 21 mm in height, and have a minimum of 5 hours battery life, as well as use exclusive Intel parts. In terms of function, the MacBook Air is an Ultrabook, with its lightning fast SSD harddrive, 17mm height and 5 to 7 hour battery life.
Apple's MacBook Air computers (starting at $999 and $1299) aren't currently priced higher than the base cost of upcoming branded ultrabooks like the Gigabyte U2442N ($999) or the Samsung Series 9 13″ ultrabook ($1399). However a $799 model would bring the MacBook Air between Lenovo's IdeaPad U410 ($699) and ThinkPad T430u ($850) in terms in terms of price. That may be enough to scoop makertshare away from mid-range ultrabooks.
Can Apple draw more UltraBook buyers by lowering its pricepoint by $200? Let us know if you would make the switch in the comments section below.