Android Tablet Market Share Now At 39%, Still Behind Apple
According to a new report released by Strategy Analytics, the market for tablets still has the same leader, but Android is not too far behind. While it may never happen, or take awhile before we see Android tablets surpass Apple's iPad for market dominance, Android is not off to that bad of a start to 2012.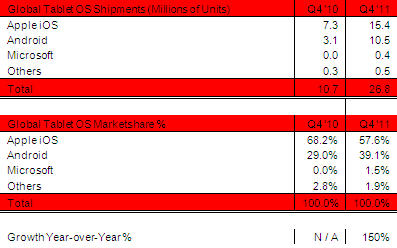 Taking a look at the information in this report we see that over the course of one year the market share of iPads dropped from 68.2% to 57.6% while market share of Android tablets grew from 29.1% to 39%. Furthermore, we do see that Apple has sold over double as many iPads in the fourth quarter of 2011 when compared to the fourth quarter in 2010.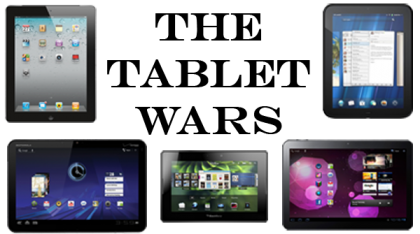 While this is impressive data for both Apple and Android tablet makers, credit does have to be given where deserved on behalf of Apple. While the growth of Android tablets is significant, it is helped by the fact that many different manufacturers release multiple different Android tablets. Apple only sells one tablet, yet continues to command the top position in the market. It is clear though that the Android tablets are here to stay and that developers need to crank up the applications available for tablets on the Android Market.
Make sure you stay subscribed through our social media feeds, so that you never miss a beat, by liking us on Facebook, following us on Twitter and joining our circle on Google+.
Hey, you! Join the iJailbreak Insider for weekly newsletters, Jailbreak alerts, contests and more. (No spam, we promise)