Brian White is an analyst that we have been hearing more and more from the last little while and for a good reason. He has been touring Asia the last couple weeks and has overheard a lot of insightful information in the supply chain regarding Apple's plans for 2013.
Only a few days ago he hard that the fruit company could be releasing up to three different iPhone models this year that includes the iPhone 5S, an entry-level iPhone and even an iPhone with a larger display.
If you think that iOS would be too fragmented if Apple released a larger iPhone model this year with a screen size close to 5-inches, then think again! Derek Kessler, editor-in-chief of WebOS Nation, has tweeted the pure number of Android screen sizes and the number is close to 30! That means developers have to worry about nearly 30 different screen sizes when developing their apps!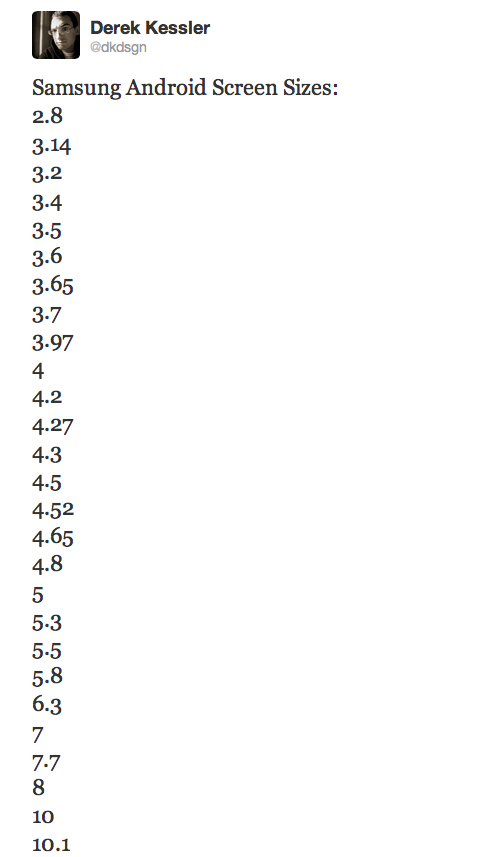 iOS developers currently only have to worry about 4 different screen sizes, and the number would obviously jump to 5 if Apple released a larger iPhone, which would still be very manageable.
Enough said… case closed.