Google recently released their famous Chrome browser for Android devices, which is aimed at taking the lead from Safari browser for iOS. The Chrome browser for Android is still in beta and thus has some glitches, but damn it's fast and yes it loads flash. Now obviously, someone had to step up and do a side to side comparison of both the browsers to find a winner.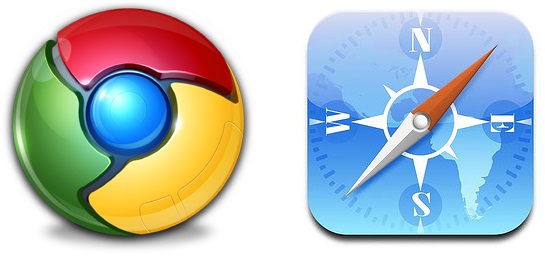 Over at Android Central, the light bulb went on and thus came out this video featuring the Chrome browser on a Galaxy Nexus and Safari on an iPhone 4S. Some quick browsing of web-pages, scrolling and zooming exercises were done to find out the winner or who's better. The results were not surprising.
Safari for iOS definitely had a better end user experience and provided smoother scrolling and zoom than Chrome. But, it lost in the Javascript tasks test called SunSpider to Chrome, only by a small margin however. This is because Safari doesn't support flash. Both browsers scored a perfect 100 in the Acid3 test that shows web standard compatibility. Watch the video after the break.
One thing to keep in mind is, the Chrome browser is still in beta and will certainly improve over the course of time. Have you tried the new browser yet? Let us know about your experience.