The iOS 5 firmware brought a lot of new features to the table such as AirPlay Mirroring, iMessage and hundreds of other new features for us all to enjoy. While the iOS 5 firmware contains a lot of new features, numerous users thought AirPlay Mirroring and iMessage would come to the Mac OS X operating system. When the iOS 5 firmware was actually released, this was definitely not the case. According to a recent report by 9to5mac, however, Apple is indeed working to bring both iMessage and AirPlay Mirroring to Mac computers in the future.
It is not currently known whether iMessage will be integrated into the iChat application or if it will be a standalone application.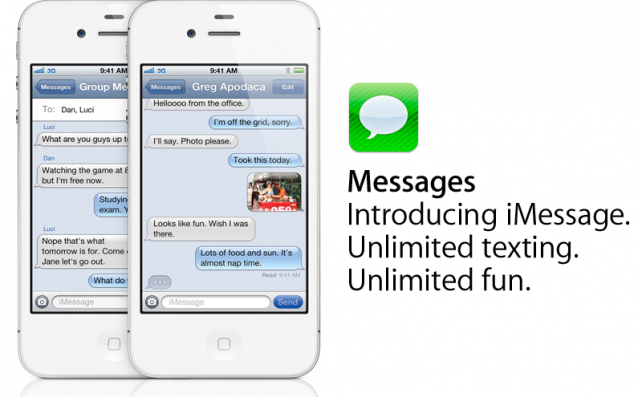 As for AirPlay Mirroring, I think AirPlay Mirroring for Mac computers could be one of the best plans for increasing sales of the Apple TV. As 9to5mac points out:
AirPlay Mirroring would be a fantastic addition to the conference room for corporate presentations and would sell a few more Apple TVs we would imagine.
Let's get ready for iMessage and AirPlay Mirroring to become a part of the Mac OS X operating system in the future (possibly in Mac OS X 10.8). Are you looking forward to iMessage and AirPlay Mirroring coming to the Mac OS X operating system? Leave your responses in the comments section below…