While Apple is still embroiled in meetings and legal nonsense with all the major cable providers, and an Apple TV that actually offers live television channels is probably still months or even years away, one user on The Verge's forums has gone ahead and made a whole bunch of concept images of a future Apple TV platform. For a guy who claims he's "not a writer, designer, programmer, engineer, etc etc, just a guy with a vision," he's done a pretty good job of making an incredible looking concept.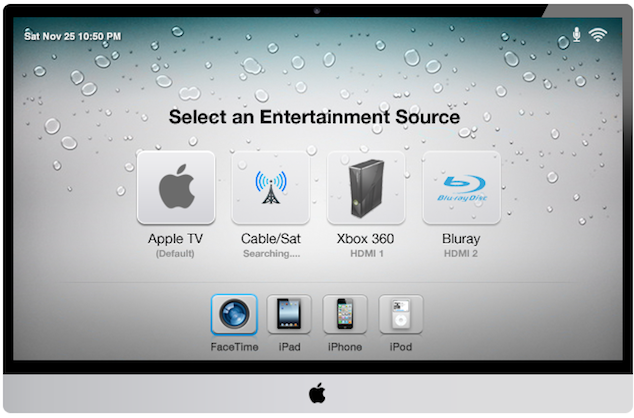 In the creator of these images' ideal world, Apple TV would be more or less a one-stop-shop for all your video media needs. From Netflix and Hulu, to your imported iTunes content, to actual live television brought to you by cable companies like ABC, it's all here. And it would all be available "a la carte" – that is, you only pay for the channels and content you actually want to use. It's a heavy media consumer's dream come true, though it's probably not going to happen any time soon, since the lawyers will inevitably mess up a solution as graceful as this.
A ridiculous amount of effort has been put into crafting all the mockups and interface designs for this project, and we highly recommend going and checking out the full post on The Verge forums, as linked above. Pretty much every facet of this ideal Apple TV concept is covered in detail by the original poster, and there's tons of great-looking images of all the various categories the service would hypothetically offer. Someone at Apple should probably give this guy a call.