Apple has indeed released updates to their current MacBook Air line, like we heard last week. It was reported that the current 11-inch and 13-inch MacBook Airs might receive an update that would feature new Intel Haswell processors.
The new update for MacBook Air features the latest Intel Haswell processors clocked at 1.4 GHz, instead of last years 1.3 GHz processors. The previous MacBook Airs also featured the Haswell chips, but the new processors are supposed to give you some more oomph! The battery life is still the same, a maximum of 9 hours for the 11-inch Air and 12 hours for the 13-inch model, when just browsing the internet.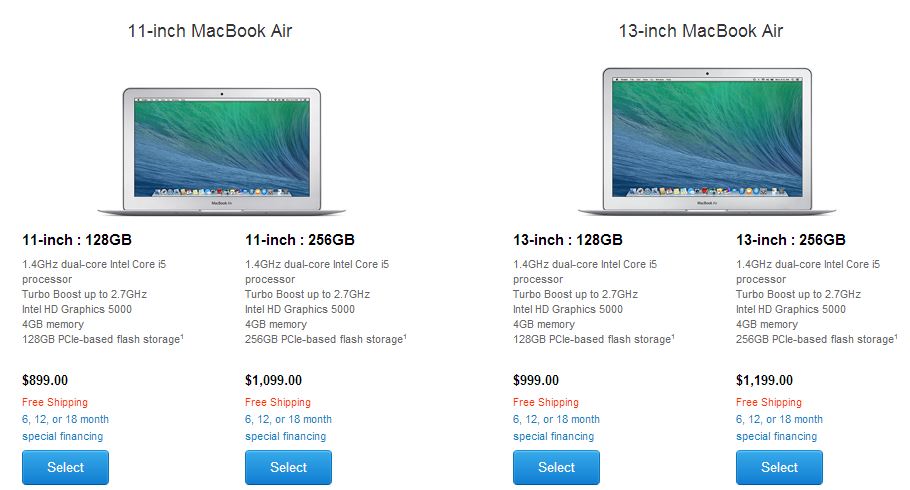 The new processors aren't the biggest update though, as Apple has also dropped $100 off all the MacBook Airs. This is good for those who want to get the latest MacBook Air and save some money doing that. The 11-inch MacBook Air with the 1.4 Ghz Intel Core i5 processor starts at $899 and the 13-inch starts at $999.
You can order the new MacBook Airs from the online Apple Store right now.