Apple's new 21.5-inch iMac is now available for purchase through the Apple online or retail stores in the United States. Customers in Australia and other countries have already managed to get their new iMacs. The new 2012 iMac has a new design, is super slim at the edges (5mm) and is lighter and faster than previous models. Since Australian stores got the new iMac well before U.S stores, BrandHitTech bought one and now has an unboxing video for all of us to see. Japanese website Kodawarisan too got their hands on the new 21.5-inch iMac and have taken it apart to see what's inside.
Firstly, lets take a look at the very first unboxing of the new 21.5-inch iMac. By now you already know that Apple has also redesigned the iMac packaging, making it easier to carry. The packaging is also very simple, you just open the box, take the iMac out, plug it in and turn it on. Watch the unboxing below:
You may have also noticed that this unboxing is done by a young Australian who somehow managed to buy a brand new iMac. Did he have rich parents, or is it time to move to Australia? Jokes apart, the iMac packaging is as simple as all of the other Apple products.
Now it is time to see what the new iMac is packing inside. Japanese website Kodawarisan has a teardown of the new 21.5-inch iMac, but no details to go along with it. We'll have to wait for iFixit's teardown to learn about what's inside the super-thin iMac. Check out some of the very first teardown photos of the new iMac below.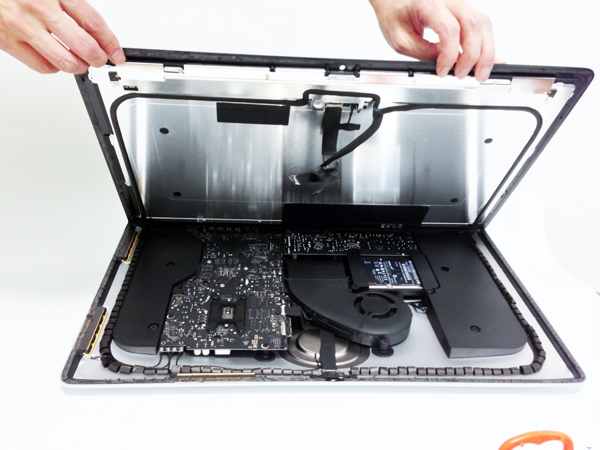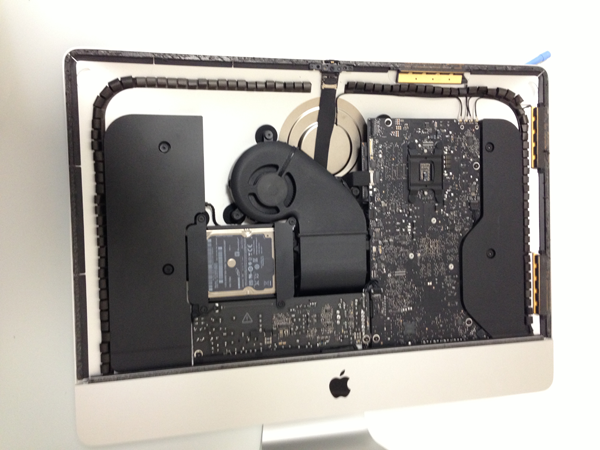 You can see how neatly and compactly all the parts are placed inside the enclosure. The new iMac goes through a special welding technique to get its slim tapered aluminium edges, which are only 5mm thick. It surely is an engineering marvel, don't you think?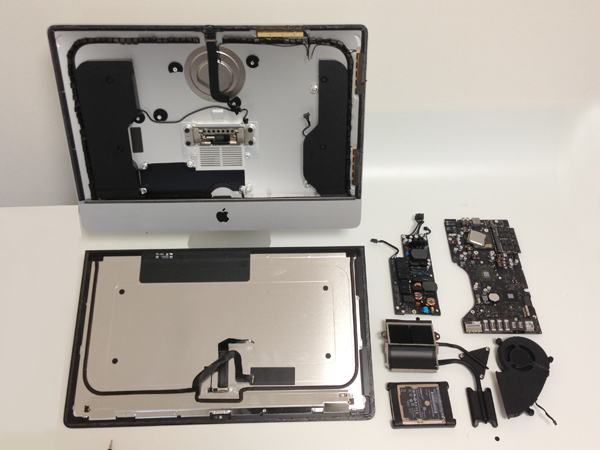 More teardown images for the new 21.5-inch iMac can be found at the Japanese website. Have you purchased the new iMac or are you getting one? Let us know in the comments.