According to Microsoft, Windows Phone 7 devices like the Lumia 900 aren't getting Windows Phone 8 because they don't have enough processing power to run the new OS. That's the official line, and we don't really have any reason not to believe it….except this: a team of modders called Dark Forces Team have managed to get Windows Phone 8 running on the HTC HD2, a two and a half year old device that originally shipped with Windows Mobile 6.5.
It's an impressive feat of hackery, and given the provenance of Dark Forces Team (they're responsible for several notable Windows Phone hacks in the last couple years), there's little reason to doubt that this is legit. They've posted screenshots on their official Chinese-language site, and they look pretty legitimate to us.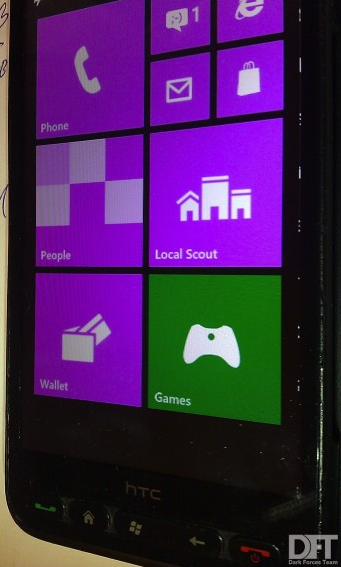 Of course, there's no telling how smoothly the OS actually runs on the HTC HD2 from these screenshots. For all we know, it's an impossibly slow-running device now, and this was more of a "look what we can do!" project for Dark Forces Team, rather than a functional hack that they expect people to use.
It does raise an interesting question nonetheless, though: how much of the current crop of Windows Phone 7 hardware will be capable of running Windows Phone 8? We already know none of those devices will be getting official WP8 releases, but there's no reason the modding community can't make their own. We'll be interested to see whether Windows Phone 8 ends up seeing stable releases on newer hardware than the venerable old HTC HD2 – particularly the Lumia 800 and 900, which are reasonably powerful devices.