When Microsoft's new Windows 8 tablet was announced back in June, we never would have guessed it would be going toe-to-toe on pricing with smaller devices like the Kindle Fire and Nexus 7. The Surface looked much more like a device that was intended to take on the iPad and its much higher pricing than those $199 tablets. It turns out that might not be the case after all, though.
According to an anonymous source, Microsoft may sell the Surface for just $199, which has to be less than it's costing them to make. They'll be taking a loss on the device in order to establish themselves in the tablet game, and increase user share of their new operating system. The source that provided this information, and tipped off Engadget about it, claims to be an inside source who was present at Microsoft's recent TechReady15 conference. They say a meeting was held at the conference, discussing the launch plans for the Surface in October.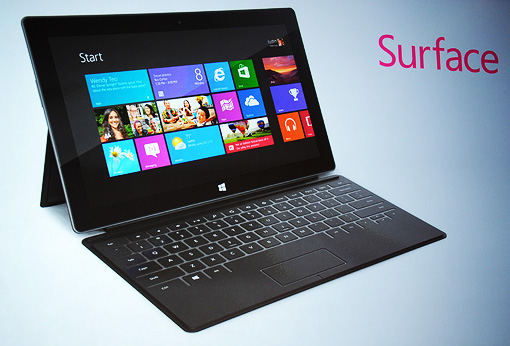 If this proves to be true, the Surface is going to be an incredible buy. If the base model is only $199, we may see the full-featured Windows 8 version, the Surface Pro, selling for around $299. With the feature list this tablet will be packing, it's going to be tough to beat in the fairly crowded tablet market. Amazon and Google will surely be feeling the pressure from a move like this from Microsoft.
The Surface is set to launch on the same day as Windows 8, October 26. Let the cheap tablet wars begin.