The HTC HD2 was a smartphone introduced back in 2010 that came with Windows Mobile 6.5. Now you are probably thinking to yourself, why is a phone nearly 3 years old running Windows Mobile 6.5 being talked about? Well, you would indeed think such a handset, not even being able to official run Windows Phone 7 would just be forgotten, but the HTC HD2 has proved itself to be a hackers best friend.
The device has not only been hack to unofficially run Windows Phone 7 and Windows Phone 8, but also Android 4.0 Ice Cream Sandwich and even Windows XP. Now another hacker known by his alias of @CotullaCode on Twitter has hacked the HTC HD2 to run Microsoft's tablet operating system — Windows RT.
CotullaCode has posted numerous pictures and has answered a lot of questions through Twitter. By the looks of it this particular feat took him many weeks to accomplish and is impressive to say the least.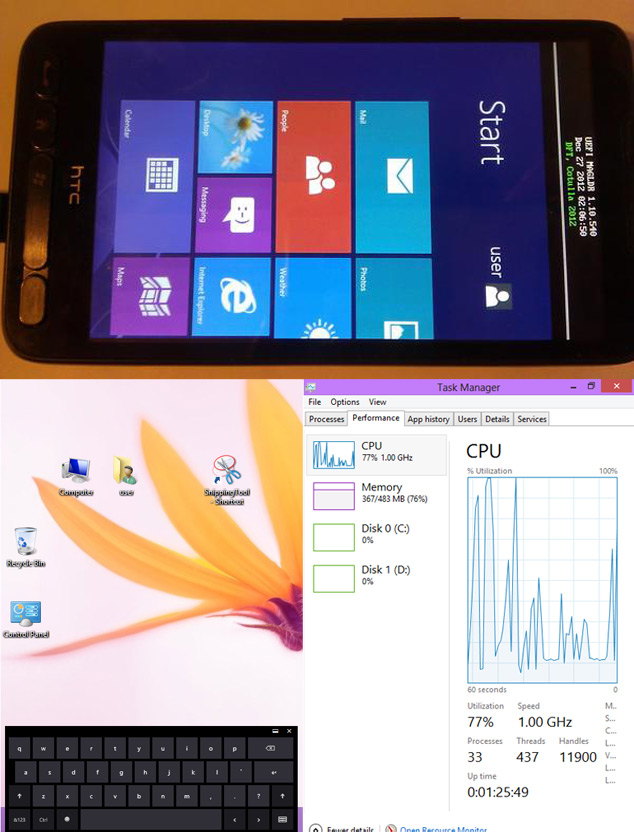 Apparently things are running pretty smoothly, but one limitation is the inability to run Metro apps. At this time it is not known how far this port will be progressed and whether we will see a public release or not. For more information and for further updates on the project we recommend following the developer on Twitter.