Nokia is hosting a media event with Microsoft today in New York, and as expected the Nokia Lumia 920 has been announced. The Lumia 920 will be Nokia's new flagship smartphone, and it is pretty impressive to say the least. As previously rumoured, the new Windows 8 smartphone features a pretty big bump in sepcs compared to the last generation and some new functionality.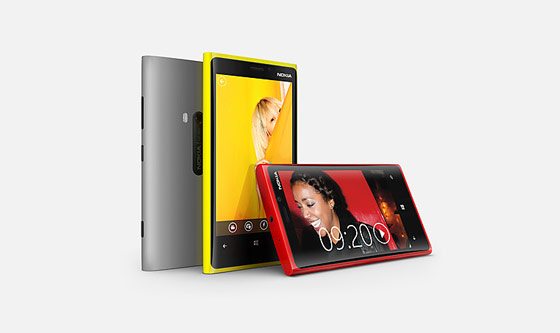 It features a 1.5GHz Qualcomm Snapdragon S4 dual core processor, 4.5-inch (768 x 1280) HD curved glass display, 2000  mAh battery providing over 400 hours of talk time, and of course Windows Phone 8 OS. Nokia is really pushing the Lumia 920's display, called "PureMotion HD+," stating that it is "the world's brightest, fastest and most sensitive touchscreen," even working when the user is wearing gloves.
If you think that is impressive wait till you hear about wireless charging! The Lumia 920 is build around the Qi wireless power standard, which means it will work with most wireless charging accessories, and of course its own wireless charger that is available. The camera on Nokia's new flagship smartphone is being branded as "PureView," with an 8.7 megapixel sensor, "floating lens" optical image stabilization system and 1080p video recording.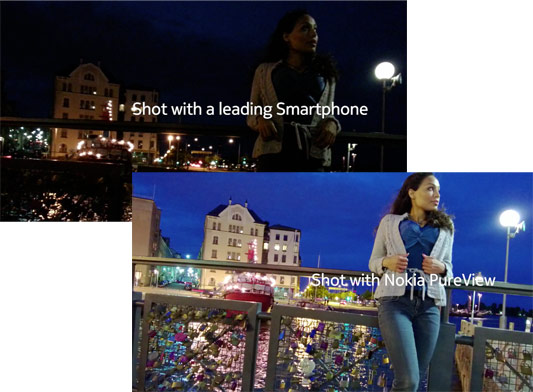 Nokia has mentioned that the new Lumia will come in various vibrant colors ranging from red, yellow, grey and black. What will house this impressive piece of hardware you may ask, well a one-piece polycarbonate body to be exact. For those of you who are interested in the Lumia 920, CEO of Nokia, Stephen Elop has unfortunately not given a solid answer on pricing or release dates. Rather he has hinted that it would be entering select markets in Q4 of 2012.
What do you think of the Lumia 920? Personally for me, if it wasn't for the iPhone 5 just around the corner, I think the new Lumia would be my next smartphone. Share your responses in the comments.