The rollout of Microsoft's new operating system(s) just got real. They've sent out press invites to the official launch events for two big landmark products: Windows 8 and Windows Phone 8. They're splitting the ordeal up into two separate events, for whatever reason, but they're packing them pretty close together.
First up will be the Windows 8 launch party, which we heard word of a couple weeks ago. It's official now, with the invites arriving to press outlets today. The event will go down on October 25 (the day before Windows 8 becomes available to consumers) in New York City, and promises to be a five-hour affair of Windows 8-related announcements and unveilings. If we're lucky, we'll get a look at some of the Windows 8 tablets from third-party manufacturers, and maybe a few hardware surprises to boot.
Just a few days later, a similar event will be held for Windows Phone 8. This one will take place in San Francisco on October 29, which means some of the Windows Phone 8 hardware should finally get a release date. In addition to hopefully finding out when new smartphones like the Lumia 920 will be available for purchase, we might also catch a glimpse of the rumored Surface phone.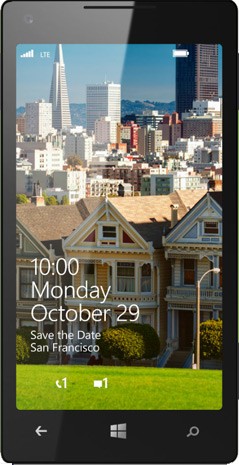 The ducks are all falling into a row for Microsoft, as they get ready for one of the biggest waves of product launches the company has ever seen. From what we've heard so far, initial reactions to the new platforms have been mixed, with a large amount of criticism leveled against the desktop version of Windows 8. The true indicator of Microsoft's success or failure will come at the end of this month, however, as we see the initial public reactions – and sales figures – of the new OS and its accompanying hardware.