Today is the big day for Microsoft's bold new hardware launch, the Surface tablet. It's now available to consumers as of mere hours ago (in most regions), and consumers will finally get to see whether they agree with the reviews that came out a couple days ago. It looks like a heck of a lot of people plan on checking the new tablet out, too, as Microsoft Stores throughout the U.S. had lineups out the door this morning.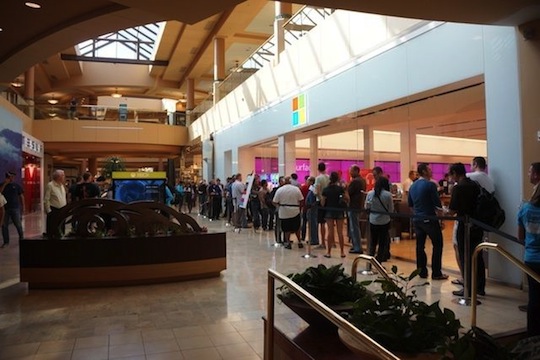 Cult of Mac has compiled a series of photos that show the Microsoft Store lineups in a bunch of different cities. The Apple fanboys were apparently shocked by the fact that people line up for electronic gadget that aren't Apple's (!), but their photos definitely make it look like many Microsoft stores had substantial lineups.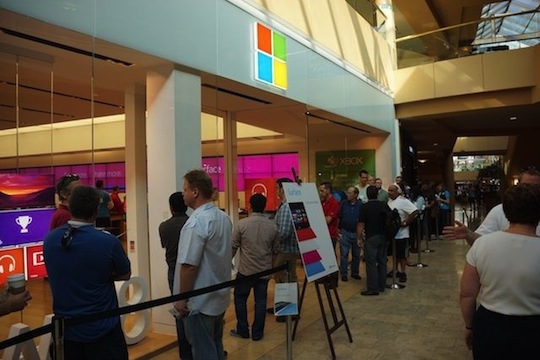 From Arizona to Illinois, Florida to California, it looks like Microsoft Stores everywhere were doing a booming business this morning. It's hard to tell if any of these people are just in line for box copies of Windows 8 rather than for a Surface, but I mean…who lines up for an operating system?
Big lines on launch day are more of a testament to Microsoft's marketing than to the Surface itself, but it's good news for the company's new hardware initiative nonetheless. We'll have to see if the sales stay strong over the next few weeks, as consumers get a chance to go hands-on with the devices and really experience the (allegedly mediocre) Windows RT environment. Few users will have any beef with the hardware, which is apparently top notch, but if the Windows Store doesn't get some serious apps up in it pretty quick, Surface buyers might be disappointed with their software choices.