At a press conference held in cooperation with Microsoft yesterday, Taiwanese gadget vendor HTC presented their lineup of Windows Phone 8 devices. They'll be bringing two Windows 8 phones to market, called the 8X and 8S. The 8X appears to be their Windows Phone flagship device, while the 8S is a smaller mid-range smartphone.
The press event was heavy on design anecdotes, but a bit light on specs. Important stuff like the screen resolution, storage capacity and processing power were left out of the keynote, which could mean they're not all that impressive. We did hear a lot about the cameras, however; both phones will have 8 megapixel rear cameras, and 2.1 megapixel front cameras capable of 1080p video. Both cameras will have f2.0 lenses, which is better than most phone cameras these days.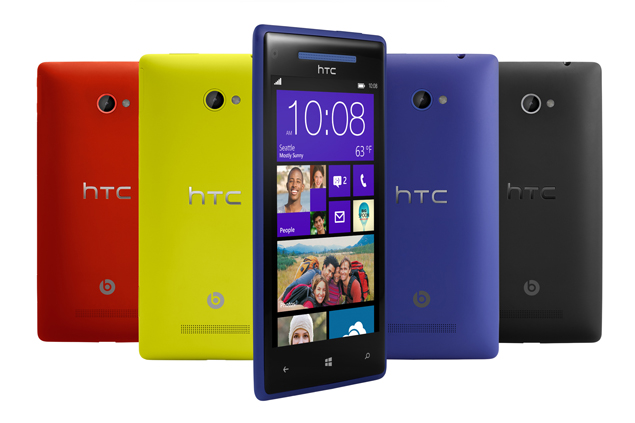 On the design side of things, both phones have a pretty slick looking polycarbonate unibody, which is fairly similar to what Nokia is offering from their Windows phones like the Lumia 920. The 8X will have a 4.3-inch screen, while the 8S will have a 4-inch screen, and both will have Gorilla Glass to protect them from getting mangled.
Overall, the phones are slick looking devices, but it's tough to see how they'll stack up against other Windows 8 phones until HTC releases more specs. Right now, the Lumia 920 is looking like the king of the Windows Phone 8 castle, and the specs on the 8X will have to be very impressive to capture that throne.
HTC says both devices will be available in November, and they'll be carried by 150+ mobile providers, so chances are good you'll be able to get one in your region if you're so inclined.