If you haven't heard of Dropbox before then I would assume you are new to the whole 'cloud' thing. Essentially Dropbox is a service that lets you bring all your photos, docs, and videos anywhere with a Wi-Fi connection. As once connected to a Wi-Fi network you will have access to all your files that you have uploaded to Dropbox. This concept of keeping your content stored on servers is, in layman terms, the cloud.
Dropbox is currently cross-compatible will almost all operating systems from iOS, Android to Windows. Speaking of Windows, Dropbox has just released the first Windows 8 and Windows RT app that integrates beautifully with the whole metro design approach.
Dropbox for Windows 8 allows you to "easily browse all your files, view your pictures, and watch your videos with a tap!" You can take a look at all the features of Dropbox for Windows 8 below…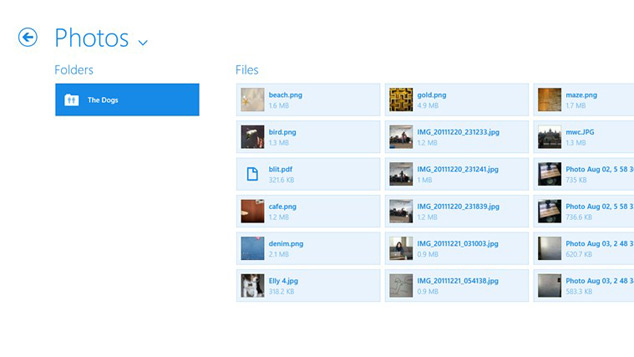 Browse and preview all of your files and photos on Dropbox
Open, edit and save files from other Windows 8 apps
Share any photo, file or folder with the Share Charm
Find your files with the Search Charm
Dropbox is currently available free for both Windows 8 and Windows RT and can be downloaded from the Windows Store. Let us know what you think of Dropbox for Windows 8 / RT in the comments section below.