If you've become really, really attached to the look and feel of Android Jelly Bean, and want to bring that experience to your PC, the Windows theming wizards over at Skin Pack have you covered. They've just release a skin for Windows 7 that emulates the look and feel of Jelly Bean, while keeping the functionality of the Windows OS you're used to.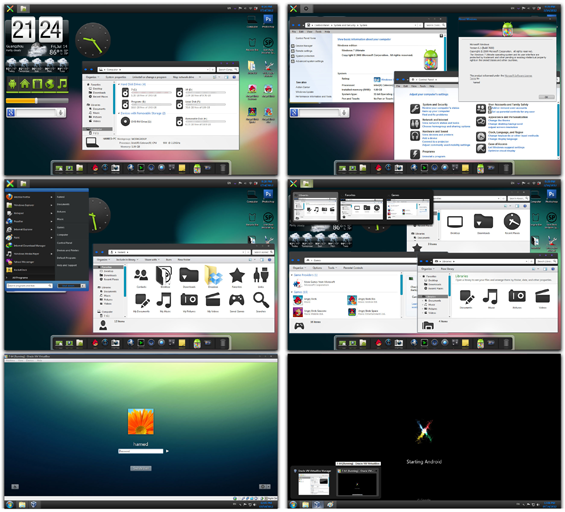 It's a pretty complete overhaul of the Windows 7 interface, with everything from the startup screen, to the icons, to the start menu getting the full Jelly Bean treatment. It even adds an Android-style application dock along the bottom of the screen, which might make Mac users feel more at home on their PC.
Of course, it's just a theme, and everything still works more or less like it would it vanilla Windows. You won't find any of the Android-specific apps like Google Now making the jump to Windows, but the visual conversion looks quite snappy nonetheless. You'll have to register over at Skin Pack to download the theme, and from there it's a pretty easy install process with their proprietary installer.
If anyone gives this skin a shot, let us know how it feels to you!