If you are an avid reader of iJailbreak then you without a doubt know that we are heavy supporters of the Jailbreaking community. For those of you who are new to the Jailbreaking scene, essentially what Jailbreaking does is allow you to bypass Apple's restrictions on what type of applications you can install on your iPhone, iPod Touch or iPad. In more technical terms when you Jailbreak your iOS device you gain root access to the device. Once Jailbroken an App Store alternative called Cydia is present on your home screen where you can access thousands of different tweaks to modify the way iOS functions.
Jailbreaking has become so popular over the last few years that it is estimated that 10% of all of Apple's iOS devices are Jailbroken. With Jailbreaking seeing so much popularity it was only a matter of time before a convention solely focused on Jailbreaking started.
The man who stepped up to the plate to organize this was Craig Fox from London, England. In 2011 Fox organized a convention called MyGreatFest where iconic figures in the Jailbreaking community came together to give Jailbreaking-specific presentations. The only problem with MyGreatFest was that it was out of a lot of peoples way being held in London.
Fortunately this year Fox has brought MyGreatFest to North America; more specifically to the South San Francisco Conference Centre. Instead of being called MyGreatFest however, the convention has been appropriately renamed to JailbreakCon (World Wide Jailbreaking Convention) and it will be happening this weekend on September 29th.
This year JailbreakCon will consist of multiple workshops and presentations from some of the most recognized figures in the Jailbreaking community. Besides the breadth of knowledge going to be shared at JailbreakCon it is a chance to put faces to names and meet the developers who allow Jailbreaking to continue.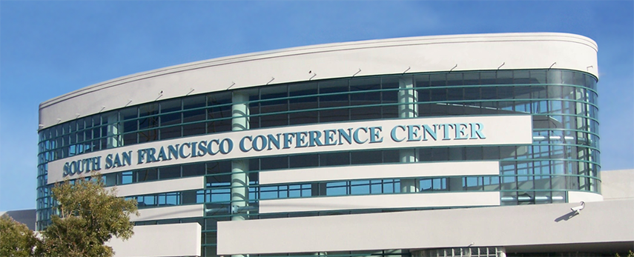 In terms of what to expect from this years JailbreakCon it is really up in the air. As the Chronic Dev-Team put it recently "Well to be honest …. anything." We could very well see a 1080p Apple TV 3G Jailbreak demoed by NitoTV, or even an update on the iPhone 5 Jailbreak. If anything though this convention will give you the knowledge of the more technical aspects of Jailbreaking and give fellow Jailbreakers a chance to network with each other.
iJailbreak is currently an official sponsor of JailbreakCon and will be in attendance to provide full coverage. If you would like to be apart of the biggest Jailbreaking event of the year it is not too late to purchase tickets! You can click here for ticket information and more details about the event.
Let us know if you are going to be attending JailbreakCon in the comments section.