The Evasi0n7 Jailbreak won't work with the upcoming iOS 7.1 software update due to the fact that Apple has patched numerous vulnerabilities Evasi0n7 utilized. As such if you wish to maintain your Untethered Jailbreak it is recommended users stay far away from it.
With that said once iOS 7.1 is released one of the issues that often arises is the fact that you cannot restore your device as Apple forces you to restore to the latest firmware version currently available.
Luckily, however, CoolStar, the developer of SemiRestore has just tweeted that he is planning on updating his tool for iOS 7 and there will even be a linux version.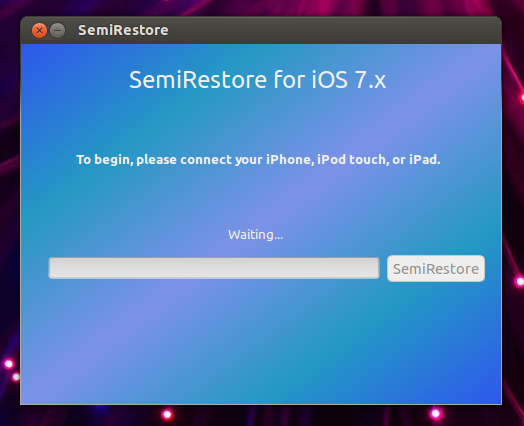 Just what is SemiRestore? Well the tool is the closest thing you will get to a restore once iOS 7.1 is released. It was first made available during the iOS 6 firmware generation and can come in handy when you get into a reboot loop issue because of a buggy Cydia tweak.
#SemiRestore for iOS 7 will use OpenSSH instead of AFC2 (which was used on 6.x), so make sure you install OpenSSH before 7.1 is out.

— CoolStar (@coolstarorg) February 9, 2014
CoolStar has tweeted that he plans to use OpenSSH for the iOS 7.0 version instead of AFC2 (a file connection protocol), which was used for iOS 6.x. As such it would be a good idea to install OpenSSH on your device right away so that when SemiRestore is released you will be able to take advantage of it if an issue ever arises.
Once you install OpenSSH be sure to change your root password. You can follow our guide by clicking here.