Following on from the first tweak released for iOS 5 that puts a nice looking UISettings bar in the Notification Center, the same developer also brings an RSSWidget.
A simple, yet effective tweak allows a customised RSS feed to be displayed in the Notification Center to bring your favourite posts from your favourite site without the need for a dedicated App, or the requirement to refresh – it handles it all in the background.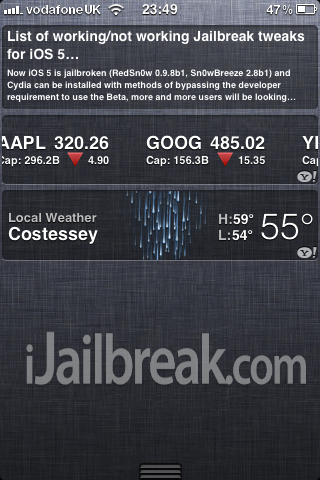 To enter the address of the RSS feed, you will need to follow this simple guide:
1. Open iFile and connect via SSH to your iPhone.
2. Navigate to the path / System / Library / WeeAppPlugins / RSSWidget.bundle /
Open the file labeled com.idevhaice.rsswidget.plist
3. Change the URL indicated by entering the URL of the desired RSS feeds.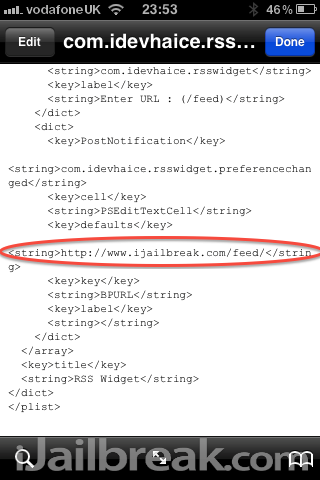 To download and install the RSSWidget iOS 5 widget you must add the repository:
Leave any questions or comments below.