Lucky for us, it seems that MuscleNerd was doing more this week than exposing fake jailbreak developers. If the last version of the RedSn0w jailbreak utility was giving you "Error 2601″ messages while you were trying to use the Windows version of the utility to restore old firmware with a stitched IPSW file, the latest version of RedSn0w should fix the issue. Besides the bug fix in RedSn0w, the new update will also fix a related error in iTunes when using stitched firmware from the new version of RedSn0w. Not only that, RedSn0w 0.9.15b3 allows users to backup SHSH blobs from the upcoming iPad Mini and iPad 4, potentially allowing for users to revert to iOS 6.0 in the future.
If you want to use RedSn0w to snag a SHSH blob from a non-jailbroken device, such as Apple's latest iPads, plug in your device and open redsn0w. Navigate to
Extras -> SHSH blobs -> Fetch
, and the SHSH information for iOS 6.0 will be saved.
In addition to the RedSn0w update, it seems that the Dev-Team is also working on an iOS 6 update for UltraSn0w. This would allow iPhone 3GS users (at least, those with the old bootroom) who have been rocking the iOS 6 tethered jailbreak to use the UltraSn0w software carrier unlock. The baseband support will be, unfortunately, the same as with the 5.X version. That's baseband versions 4.26.08, 5.11.07, 5.12.01, 5.13.04, and 6.15.00, for those of you keeping track. That said, if you're still using a iPhone 3GS chances are your contract's up and you might be able to get your phone officially unlocked by your carrier.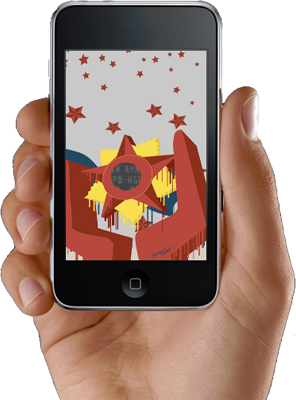 You can download RedSn0w 0.9.15b3 from the iJailbreak Downloads Section or from the direct download links below:
Download RedSn0w 0.9.15b3 for Windows (Run in Administrator Mode)
Download RedSn0w 0.9.15b3 for Mac OS X (Ctrl+Click to open in Mountain Lion)
Did you have error messages in the previous version of RedSn0w? Will you be saving the SHSH blobs from the upcoming iPads? Share your thoughts in the comments section below.