The First PSP Emulator For iOS Called PPSSPP Showcased
It looks like there are some exciting times ahead for the world of emulators on iOS! A new video has just popped up showing off PPSSPP, which is the first PSP emulator for iOS. For all of you emulator junkies out there, you have probably heard of PPSSPP before, as it is currently a PSP emulator on a variety of platforms.
This is the first time however, that PPSSPP has been ported to iOS! Unfortunately like any early emulator PPSSPP has its share of problems, which right now is a very bad frame rate. According to the video, this has to do with PPSSPP currently using interpreter to execute games. Meaning PPSSPP is emulating instruction-by-instruction, which ends up being very resource intensive. PPSSPP on other platforms uses Just In Time (JIT) versus Interpreter, which means the game is translated ahead of time to native and then run. This makes the emulation much faster and would actually provide a good user experience.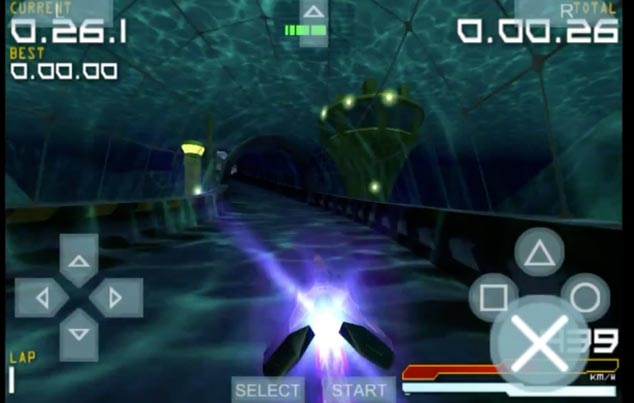 So why doesn't PPSSPP for iOS use JIT? Well, because the developers are having a hard time trying to get JIT to work on iOS and are currently looking for a workaround. Besides the slow framerate, sound is reportedly an issue as well as a few other minor things, but one cannot argue this is a great start for a PSP emulator for iOS.
You can learn more about PPSSPP over at the official website. Apparently the emulator can be downloaded through the PPSSPP forums in its current state, which was used to play Wipeout Pure in the video. Are you excited for PPSSPP for iOS? Drop us a line in the comments section below.
Make sure you stay subscribed through our social media feeds, so that you never miss a beat, by liking us on Facebook, following us on Twitter and joining our circle on Google+.
Hey, you! Join the iJailbreak Insider for weekly newsletters, Jailbreak alerts, contests and more. (No spam, we promise)