The Pangu team has released another minor update to their iOS 7.1.1 jailbreak tool. Apparently, version 1.2 on Windows was crashing for certain users.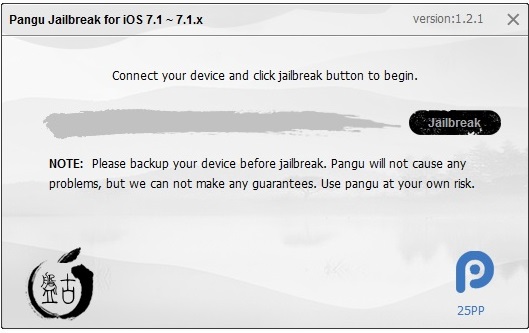 Pangu 1.2.1 fixes the crashing issue and lets you jailbreak your iOS device in peace. If you're on Windows and Pangu is crashing for you, go ahead and get the latest version to fix this problem. You can download the latest version here.
Using the Pangu tool, you can jailbreak any iOS device running on iOS 7.1.1 and higher. If you want to know how to perform the jailbreak, you can follow our step by step guide.