Merry Christmas and a Happy New Year! We wanted to take a few minutes to thank all of our faithful readers for allowing iJailbreak.com to have such a successful few months. We truly have managed to grow at an exponential rate, and while our official launch date was October 18th, 2010, we have managed to grow a community of over 300,000 readers in just over 2 months… WOW! We here at iJailbreak.com are looking forward to the new year, and we are ready to embrace it with a whole bunch of new ideas to continue giving back to our readers. You will find that we are a site that will continue adding not just extraordinary content, but extraordinary new ways to give back to our faithful readers.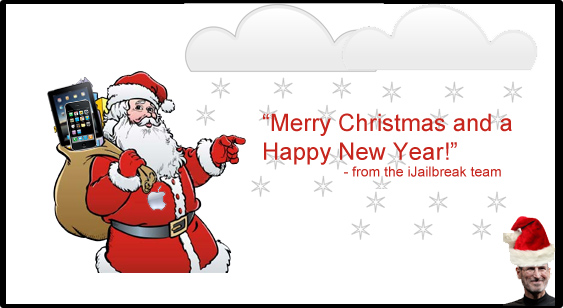 So from all of the iJailbreak team, we hope that you have a safe and joyful holiday season. Merry Christmas everyone!
Also, to kick off our celebration and gift giving, other than app giveaways, we wanted to share this video with you all! So without further adieu……We present Scruffy the Elf!
Download the song "Scruffy the Elf" from 
for $.99 cents.