If you have a Jailbroken iPhone, iPod Touch or iPad and you haven't heard of Comex, otherwise known as Nicholas Allegra, then you really need to brush up on your Jailbreaking history! Comex became widely known for his work in the Jailbreaking scene for Jailbreaks such as JailbreakMe 3.0.
Shortly after the release of JailbreakMe 3.0, Comex was offered an internship with Apple for which he served for nearly a year until it was terminated in October of 2012 due to him not replying to an email in time. It looks like Comex's resume is about to get even better, however, as he has mentioned over Twitter today that he will be interning at Google next "in other news, I'm going to intern for Google in a few weeks."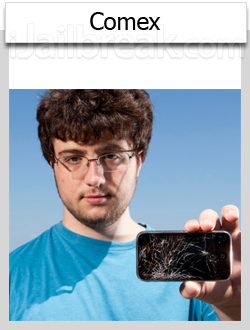 Now before all of you Apple fanboys conclude that Comex is working for the dark side now (Android), think again. Comex was quick to deny a tweet from Joshua Hill claiming that now he wouldn't be able to hack iOS or Android and said "not going to be involved with Android, and also I don't like it enough to ever want to hack it."
At this point it is unclear what Comex will be working on at his internship with Google, but we wish him the best.
Google has been pumping out some great iOS apps lately, so maybe Comex's work lies with iOS app development, which he would be very well suited for.