The renowned tweak developer Ryan Petrich has tweeted an image of what appears to be a Jailbroken 5th generation iPod Touch running iOS 7. Although Petrich has refrained from sharing details on the image he shared via Twitter with the caption "system version too new?", by the looks of it all signs point to an early iOS 7 Jailbreak.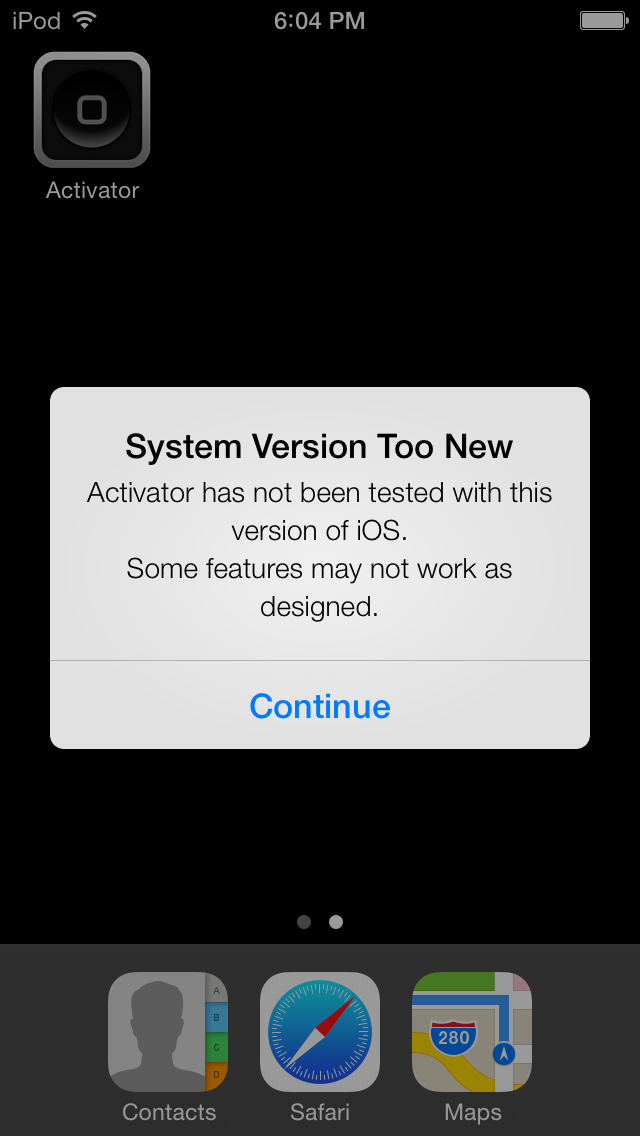 iOS 7 has garnered mixed feedback from the community, with hacker Pod2G straight up stating that he hated it. Regardless of your take on iOS 7, if a Jailbreak were available, one could modify any portion of the operating system to their liking. As such, this image is great news, as it likely means there are still exploitable areas of the operating system with previously known loopholes used by hackers to start the development of a publicly releasable Jailbreak.
There obviously isn't much to go on as what we are looking at is just a screenshot, but things are looking good for the iOS 7 Untethered Jailbreak overall. We previously discovered that P0sixninja is working on an open source Jailbreak repository as well.