The South China Morning Post reported today that Apple is going to release two new iPhone variations this year, both with bigger screens. Sound familiar? It was stated that there would be a 4.7-inch model and a 5.5-inch model both with Sapphire displays.
According to the South China Morning Post's sources who have seen the prototypes, the next generation iPhones will come with a 441 pixels per inch (ppi) display compared to the 326ppi display found in current generation models. The report further elaborate on the next-generation iPhones by stating it will be flat, not curved as some outlets have rumored.
It was also claimed that Apple would discontinue the iPhone 5c when it launches the two iPhone 6 variations. Apparently Apple will continue manufacturing the iPhone 5s though with lower cost components, which will take the place as the lower-cost iPhone.
Of course this  conflicts with a report we heard yesterday from G4 Games which stated Apple would be using Sapphire glass not for the next-generation iPhones but for the iWatch. Simply due to the fact that putting sapphire in the iPhone 6 this early on would make the device too expensive.
So it will be interesting to see what Apple ends up doing.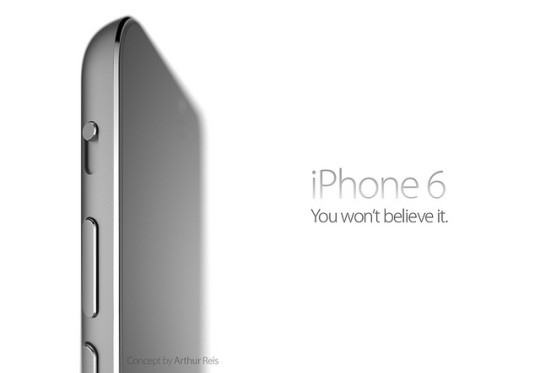 The Korea Herald also fed more fuel to the rumor mill and released a report today claiming that both Samsung and Apple's next-generation handsets will feature a"bezel-free" screen. Apparently, Apple's next iPhone is "sporting a bezel-less screen that features a fingerprint scanner".
This would of course require new panel technology, because instead of using 4 layers for the touchscreen, a bezel-free screen would use a single-layered panel. This would make the iPhone 6 thinner, clearer and have better energy efficiency.