6 weeks after the Evad3rs released the Untethered iOS 6.x Jailbreak, the fun has finally come to a close. Apple released the iOS 6.1.3 firmware today that patches the exploits used by Evasi0n to Jailbreak the iPhone, iPod Touch and iPad Untethered on iOS 6.0 to 6.1.2.
The patch does not come as a surprise because we were warned iOS 6.1.3 beta 2 patched Evasi0n by Forbes a couple weeks back.
MuscleNerd warned Jailbreakers to stay away from iOS 6.1.3 upon its release and further reiterated the point that there is no coming back to iOS 6.1.2 even if you have saved SHSH Blobs. The only exception being devices vulnerable to LimeRa1n such as the iPhone 4 and iPod Touch 4th generation. Newer devices like the iPhone 5 will not be able to be downgraded if you accidentally update to iOS 6.1.3… so be careful.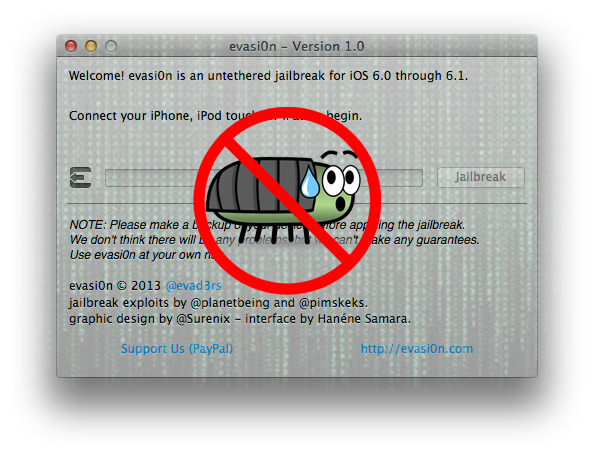 As MuscleNerd also points out, Apple gave hat tips to the Evad3rs for 4 of the 6 exploits they patched in this iOS firmware update.
Considering Apple patched so many exploits used by Evasi0n, it is very unlikely the Evad3rs will be able to combat this firmware update as a whole new set of vulnerabilities will need to be discovered. Likely the Evad3rs will hold off until the release of iOS 7 before another Jailbreak is created.